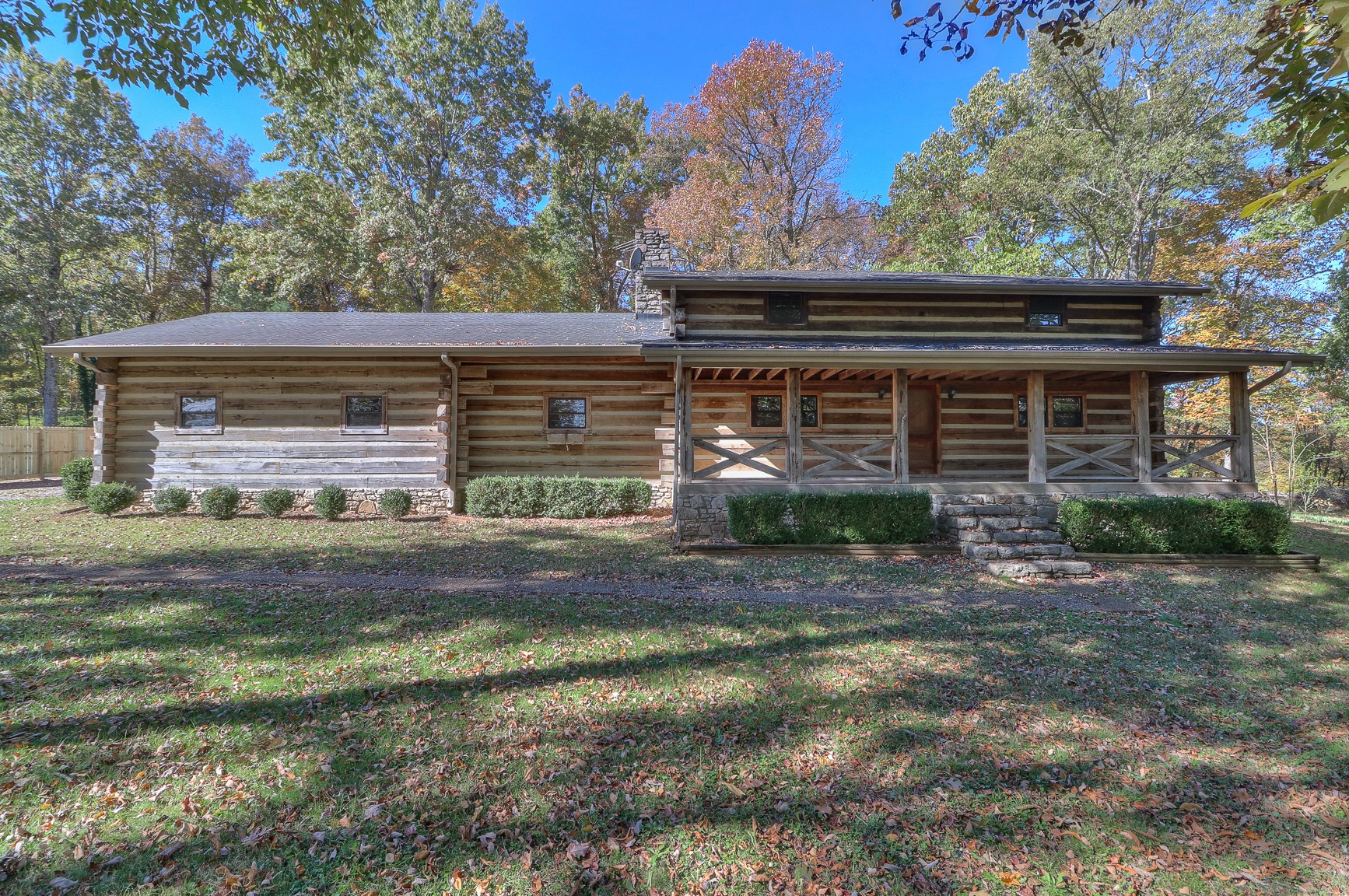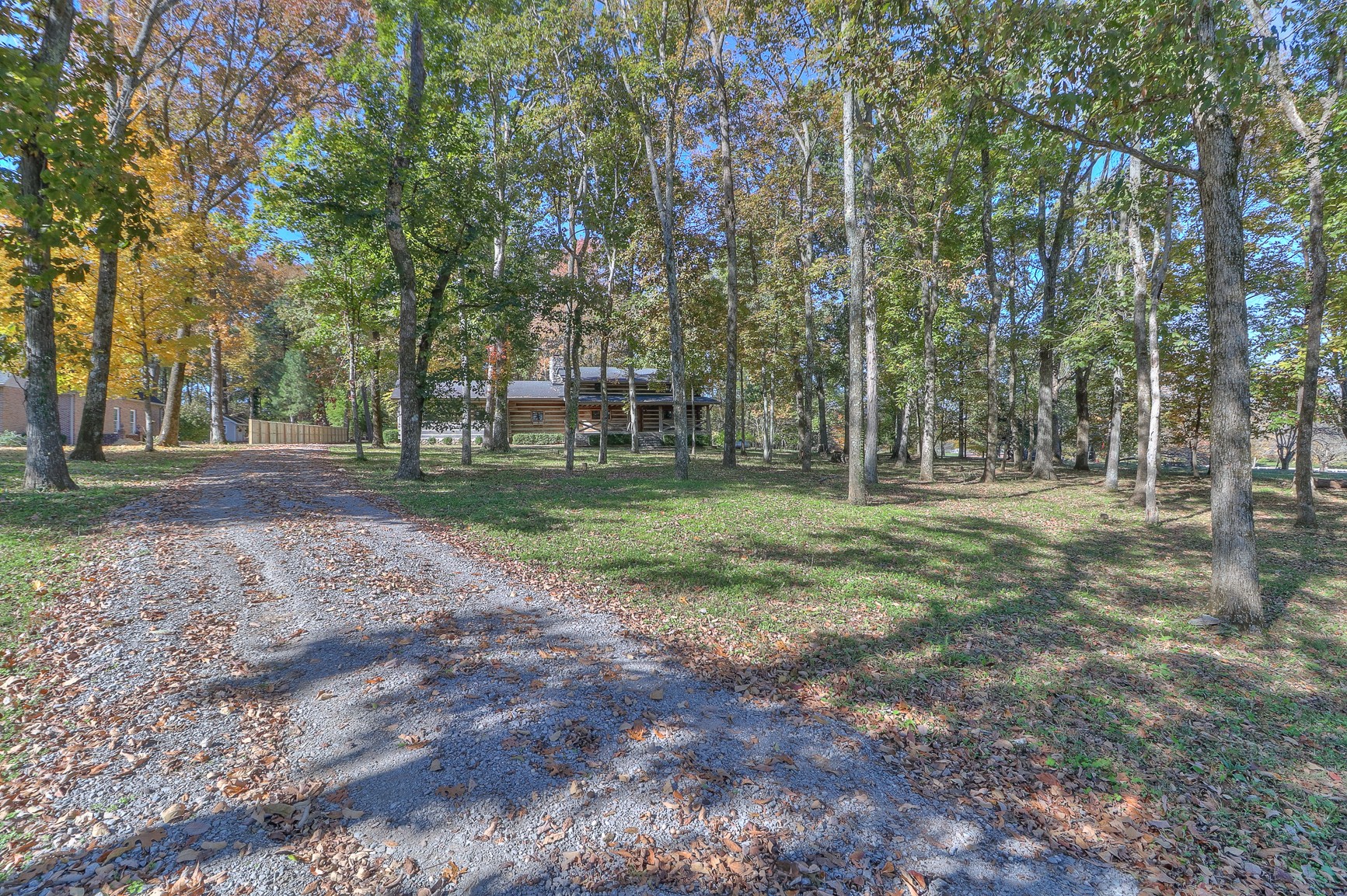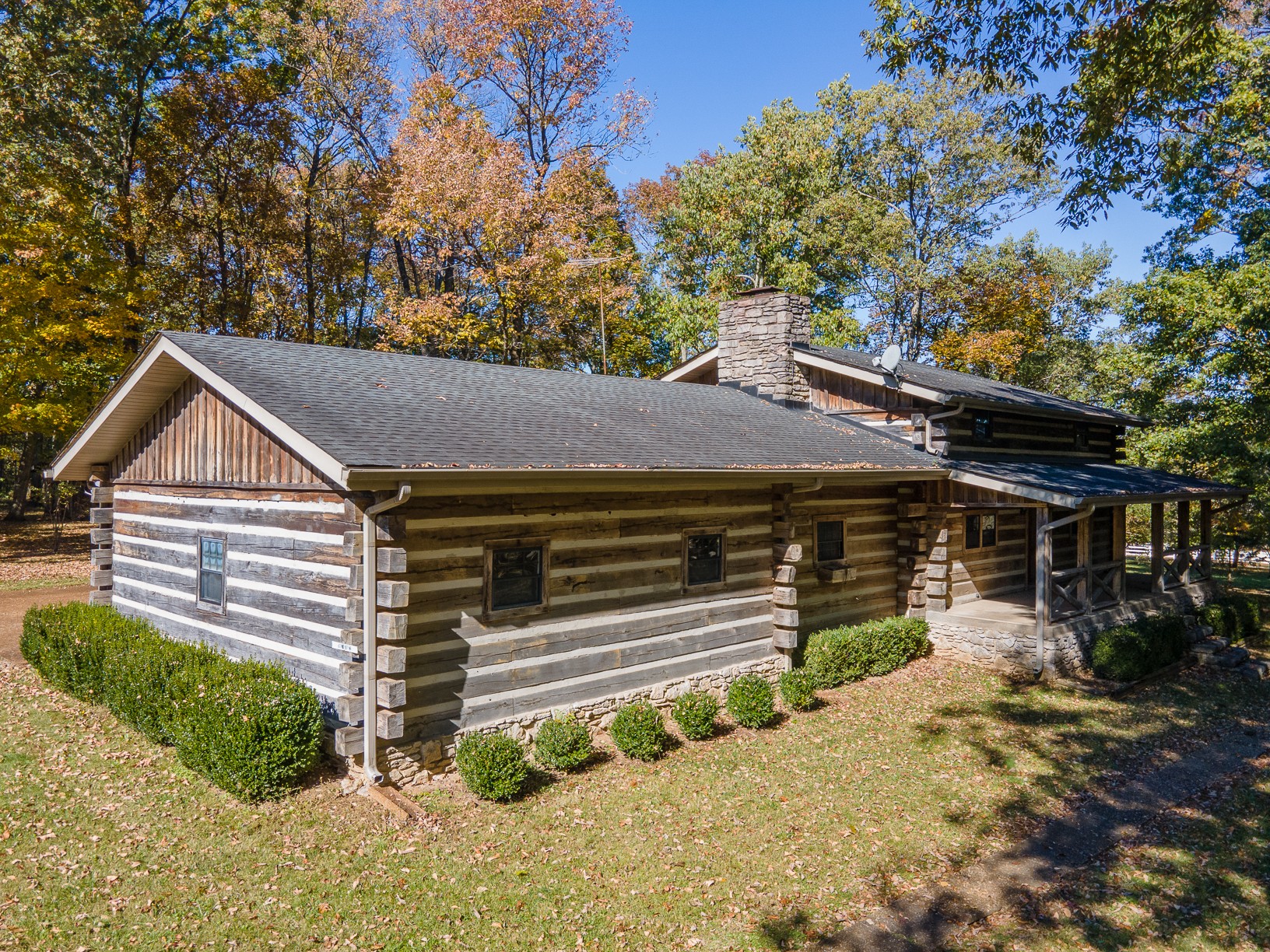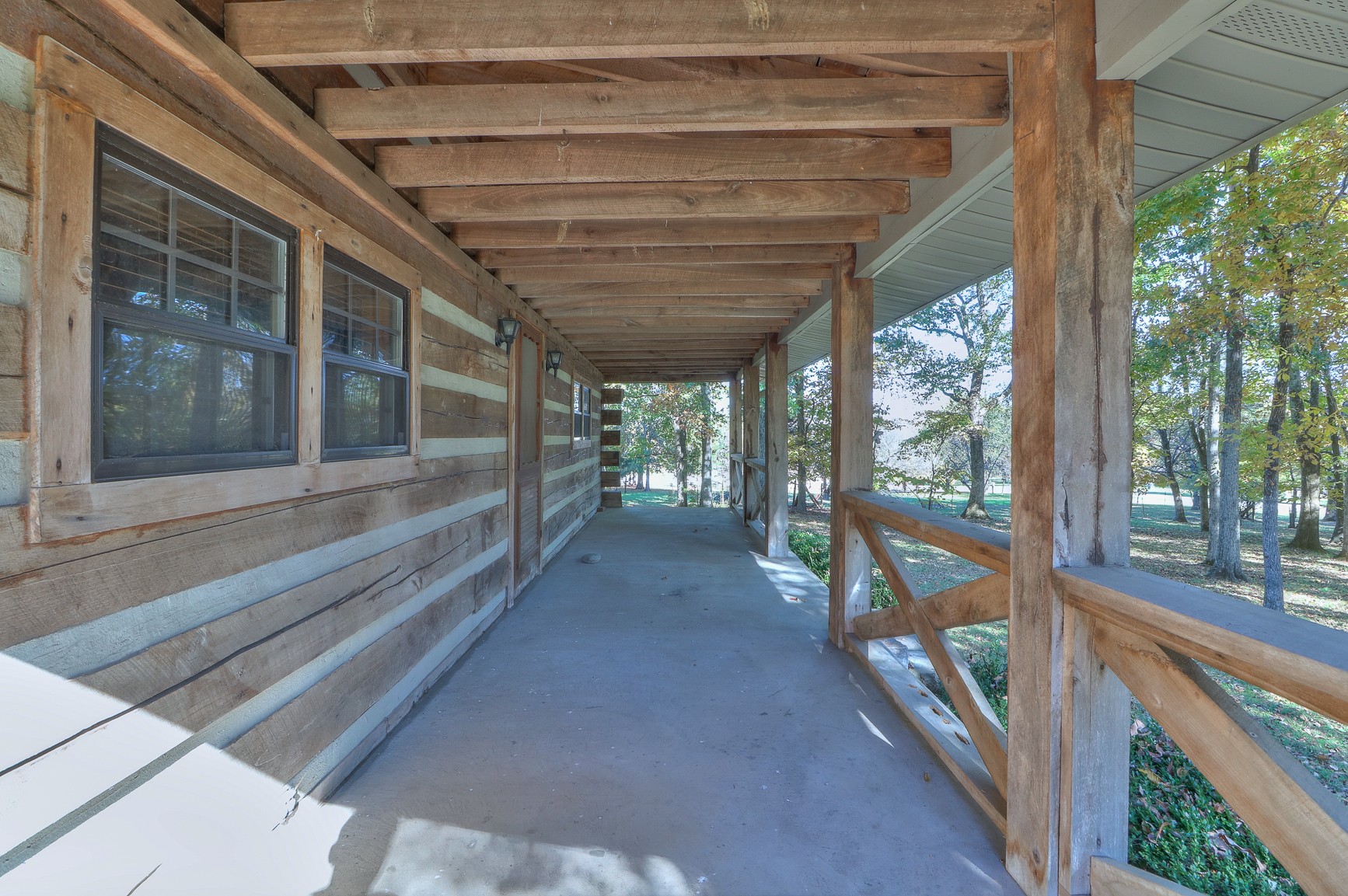 True rocking chair front porch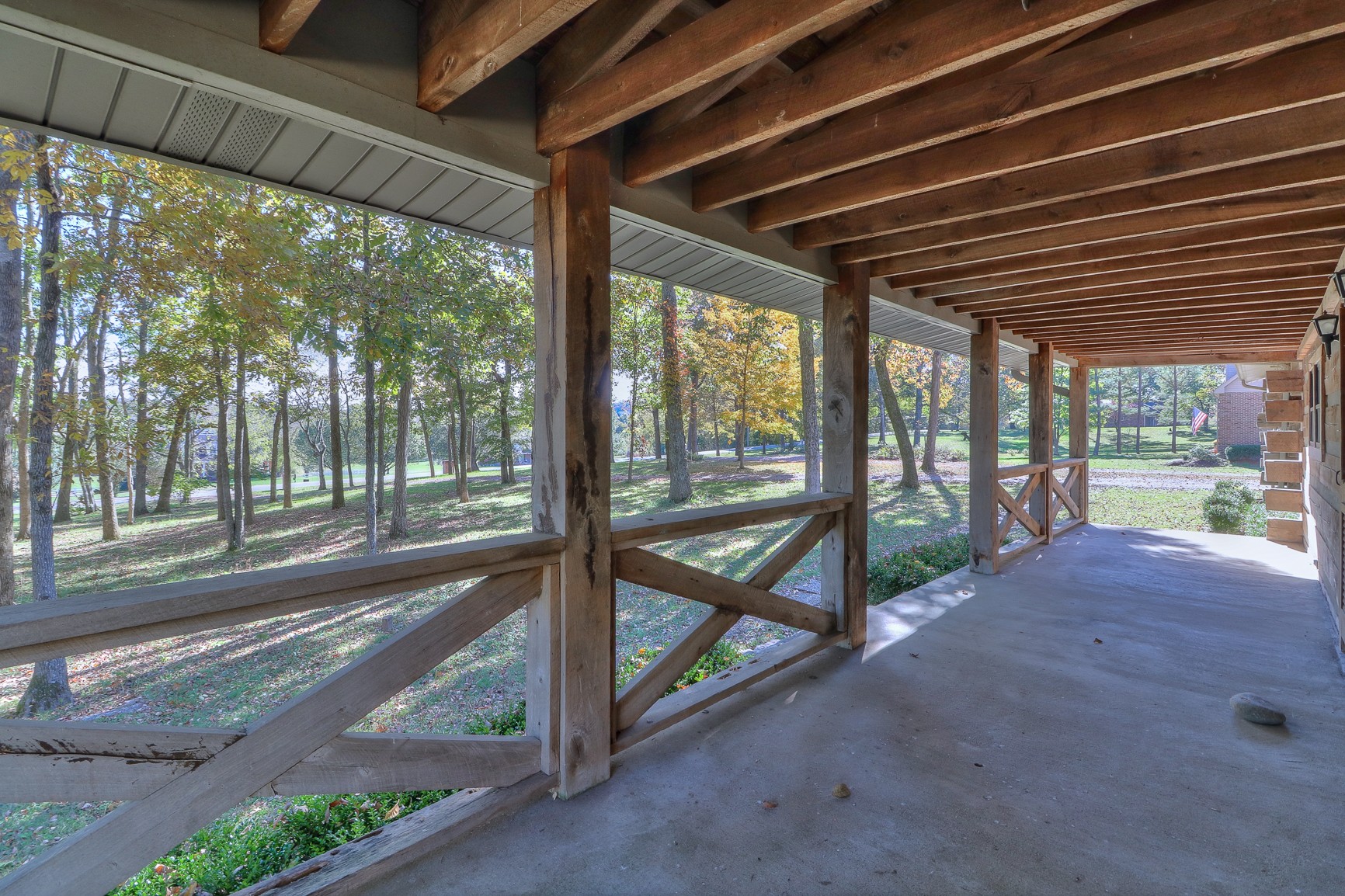 Front porch is a great place to relax and watch the world go by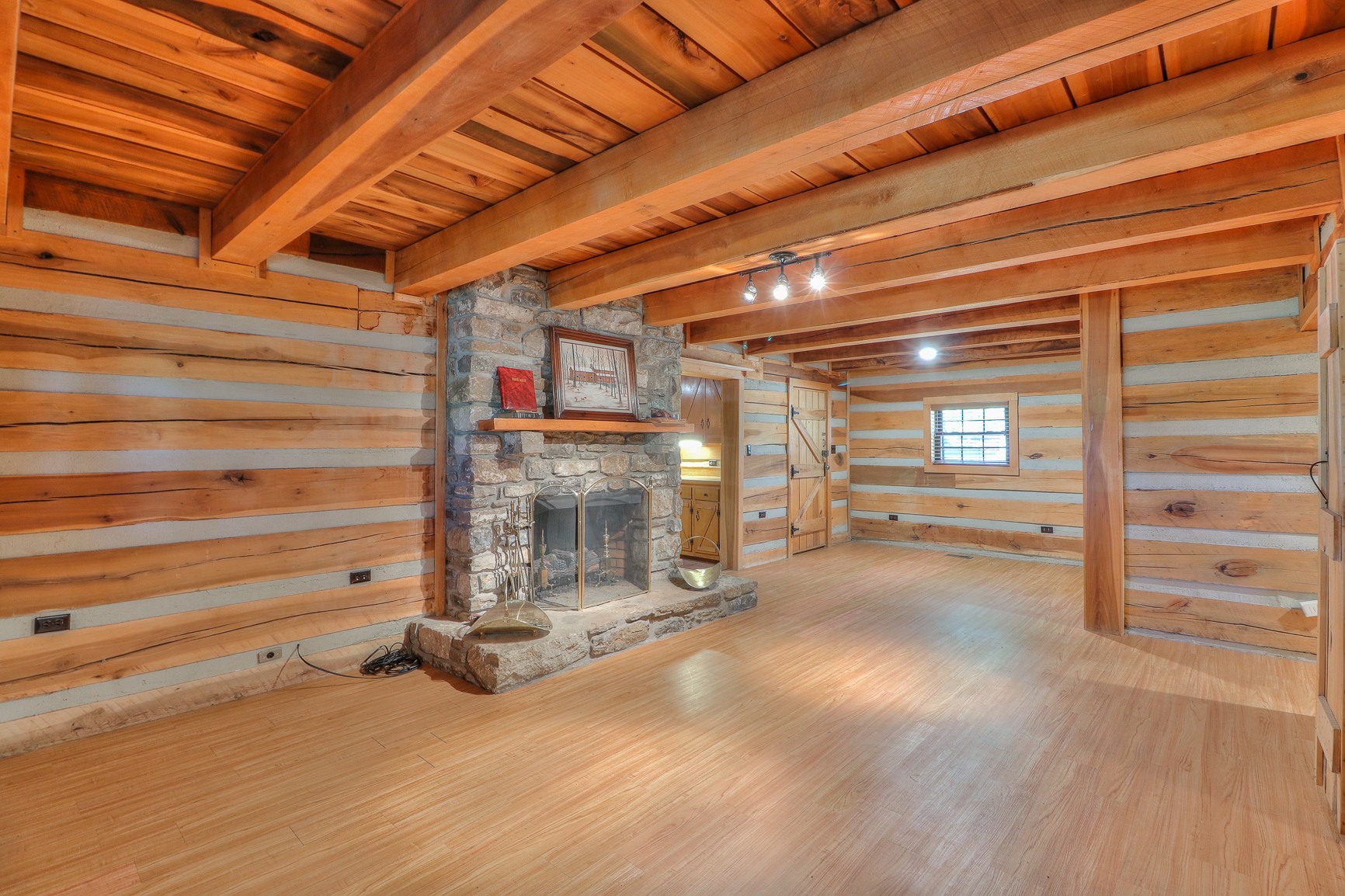 Living Room with wood burning fireplace place. The far end of this picture could be a dining area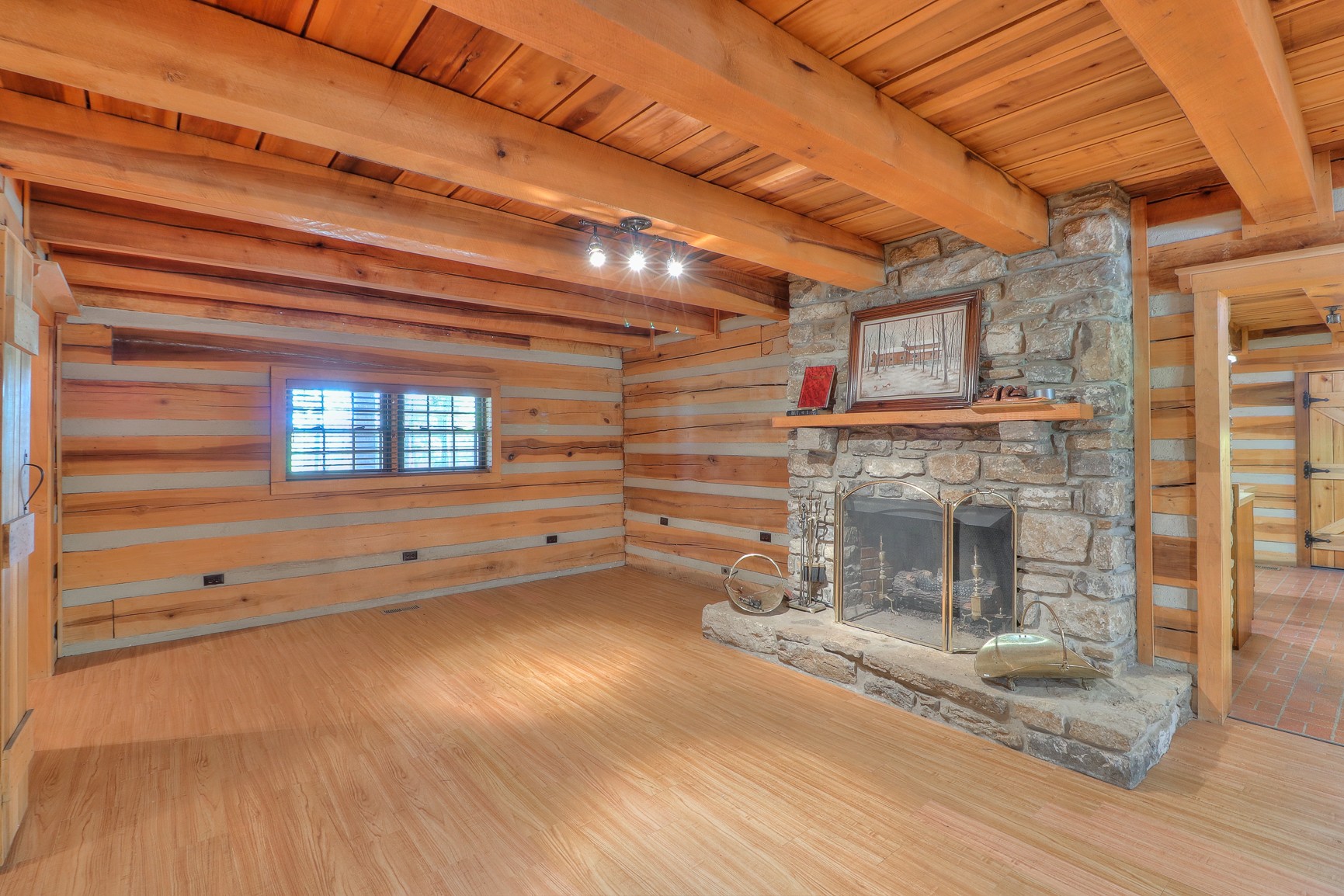 Looking at the fireplace and front wall. Kitchen is through the opening on the right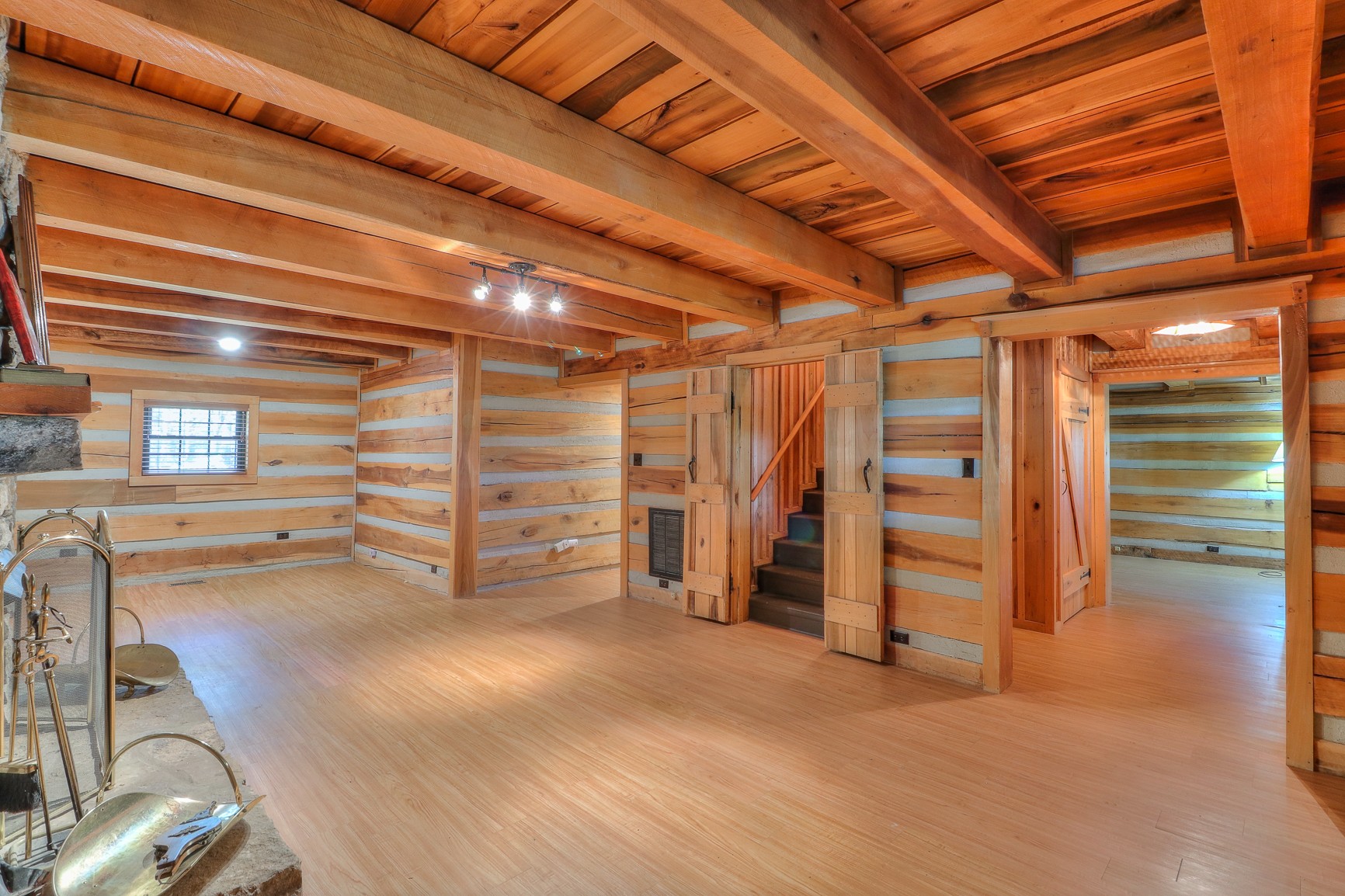 View from the fireplace looking toward the entry and den on the right, stairs and hallway to the bathroom and bedroom on the left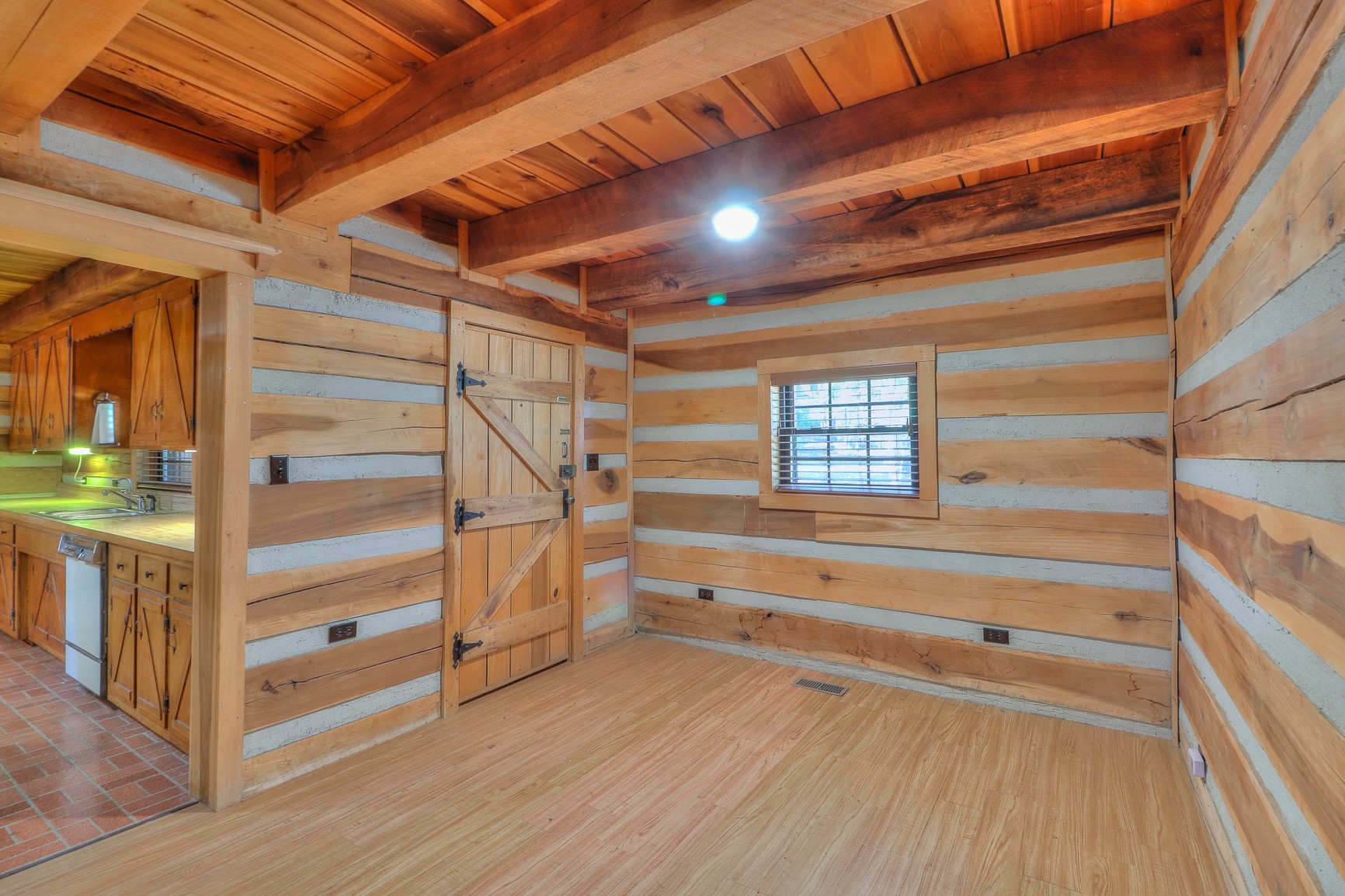 This part of the living room could be a sitting area or dining area
Living Room or sitting/dining area looking towards bathroom and bedroom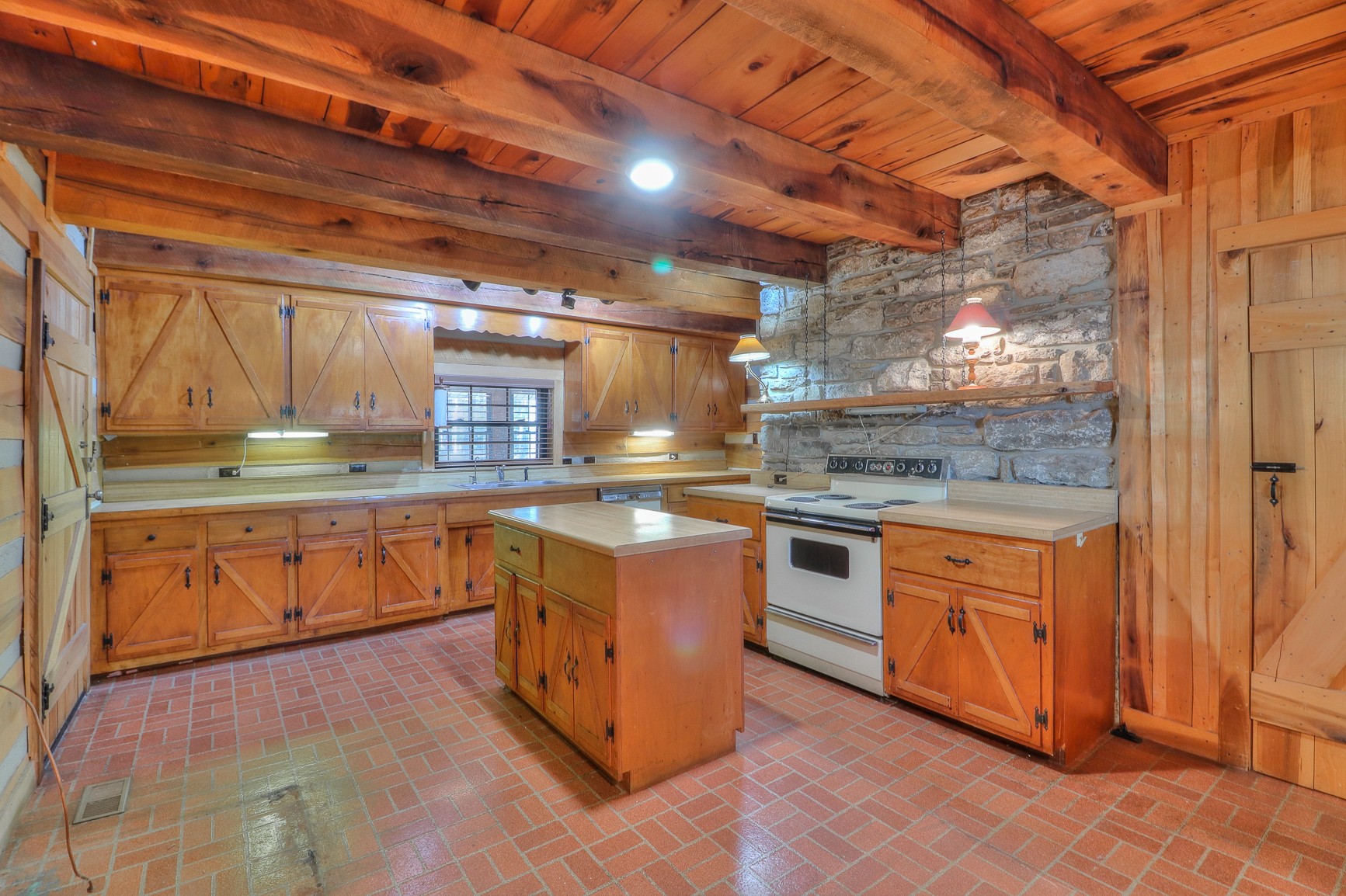 Eat in Kitchen with pantry closet on the right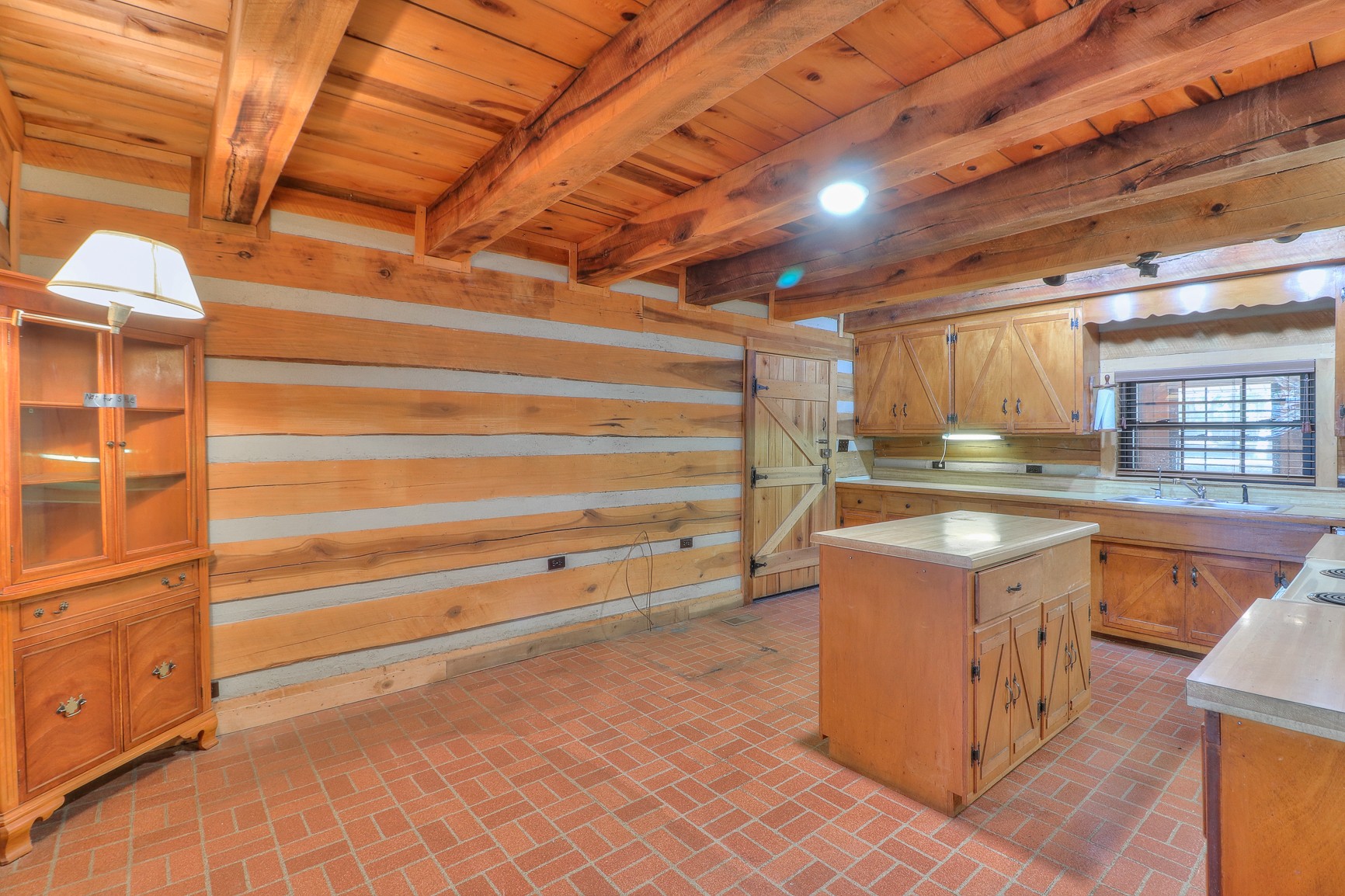 Kitchen as viewed from pantry closet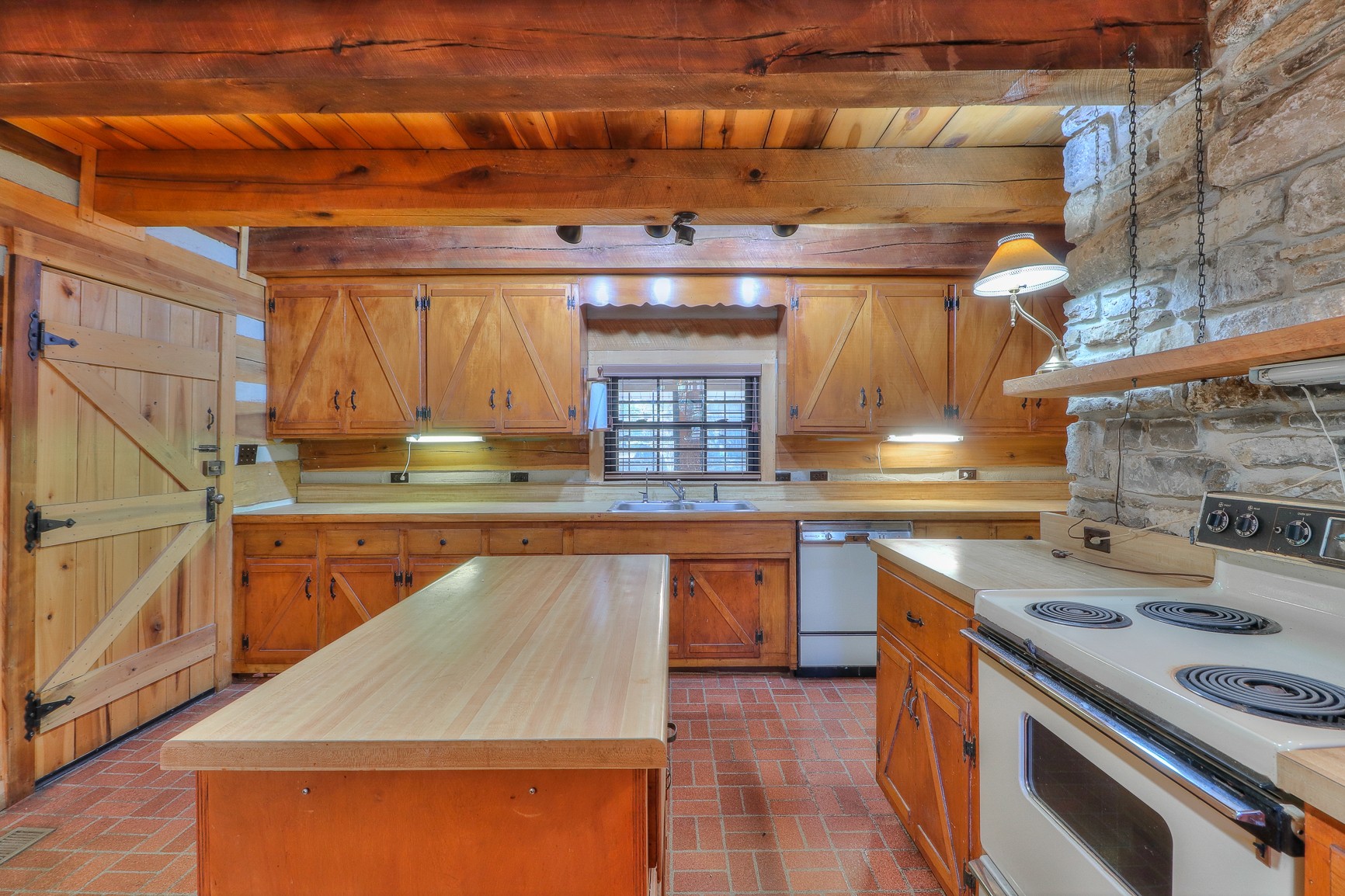 This kitchen features a convenient island and lots of cabinets/counter space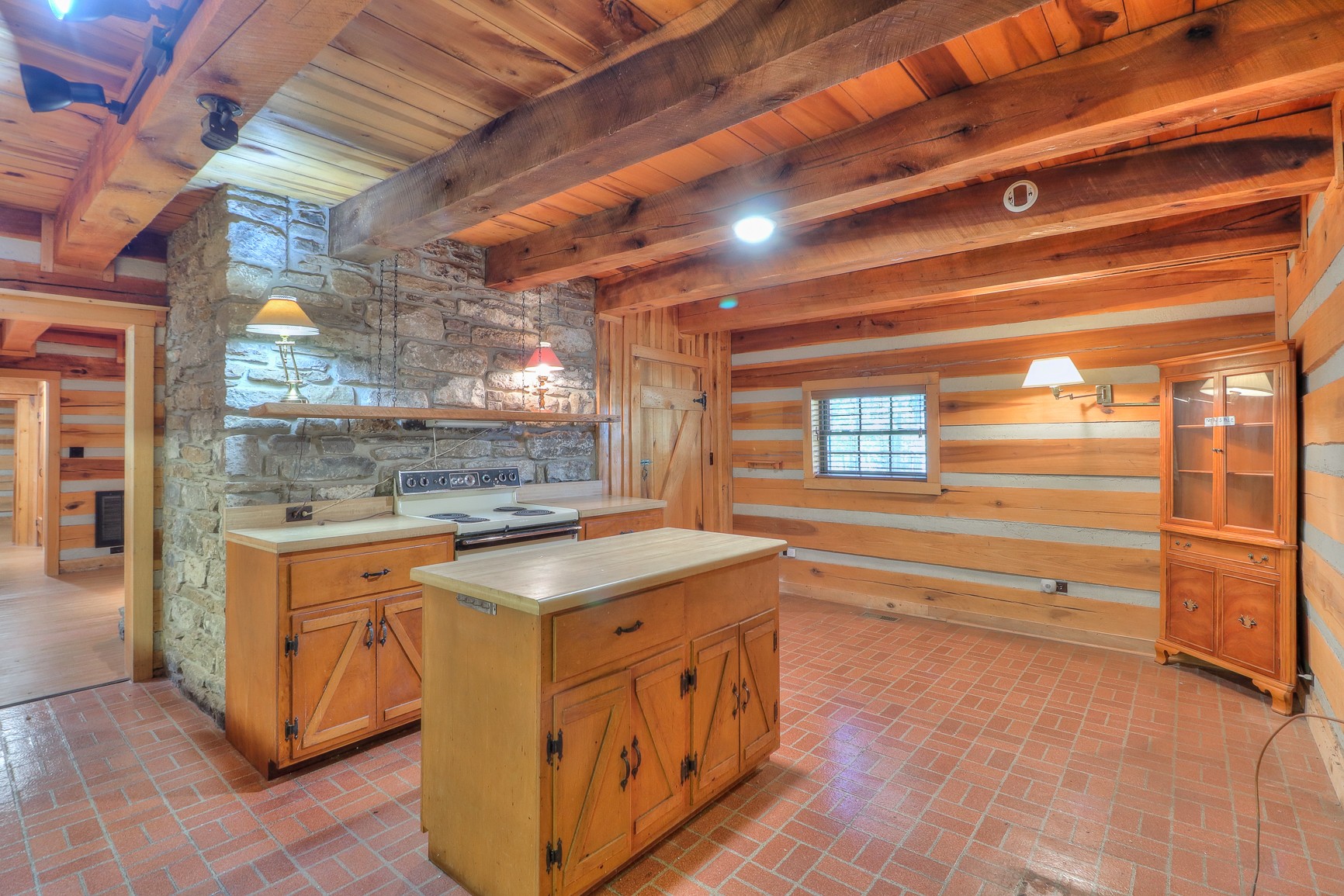 View of the Kitchen from the utility room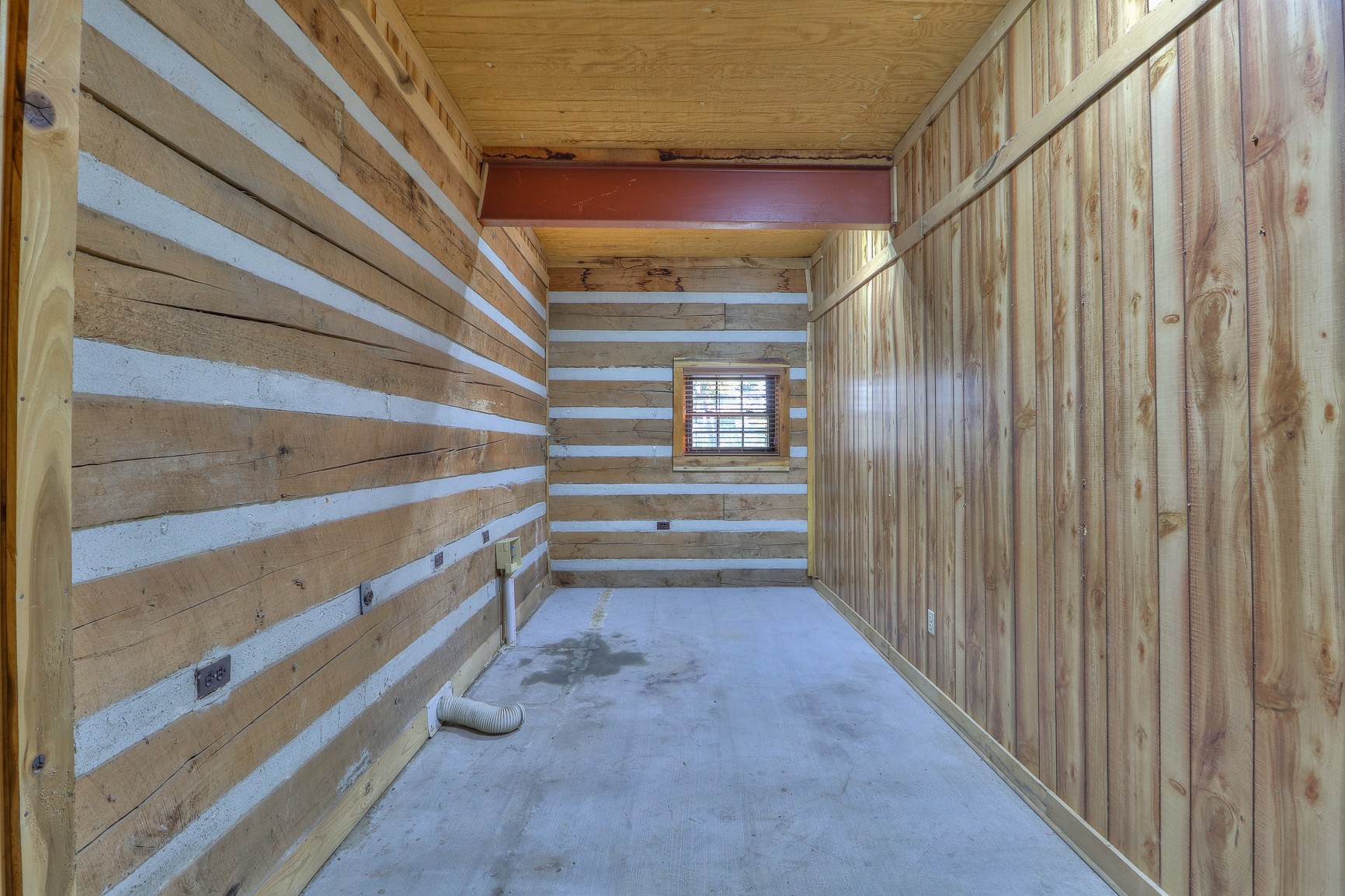 Utility/Mud room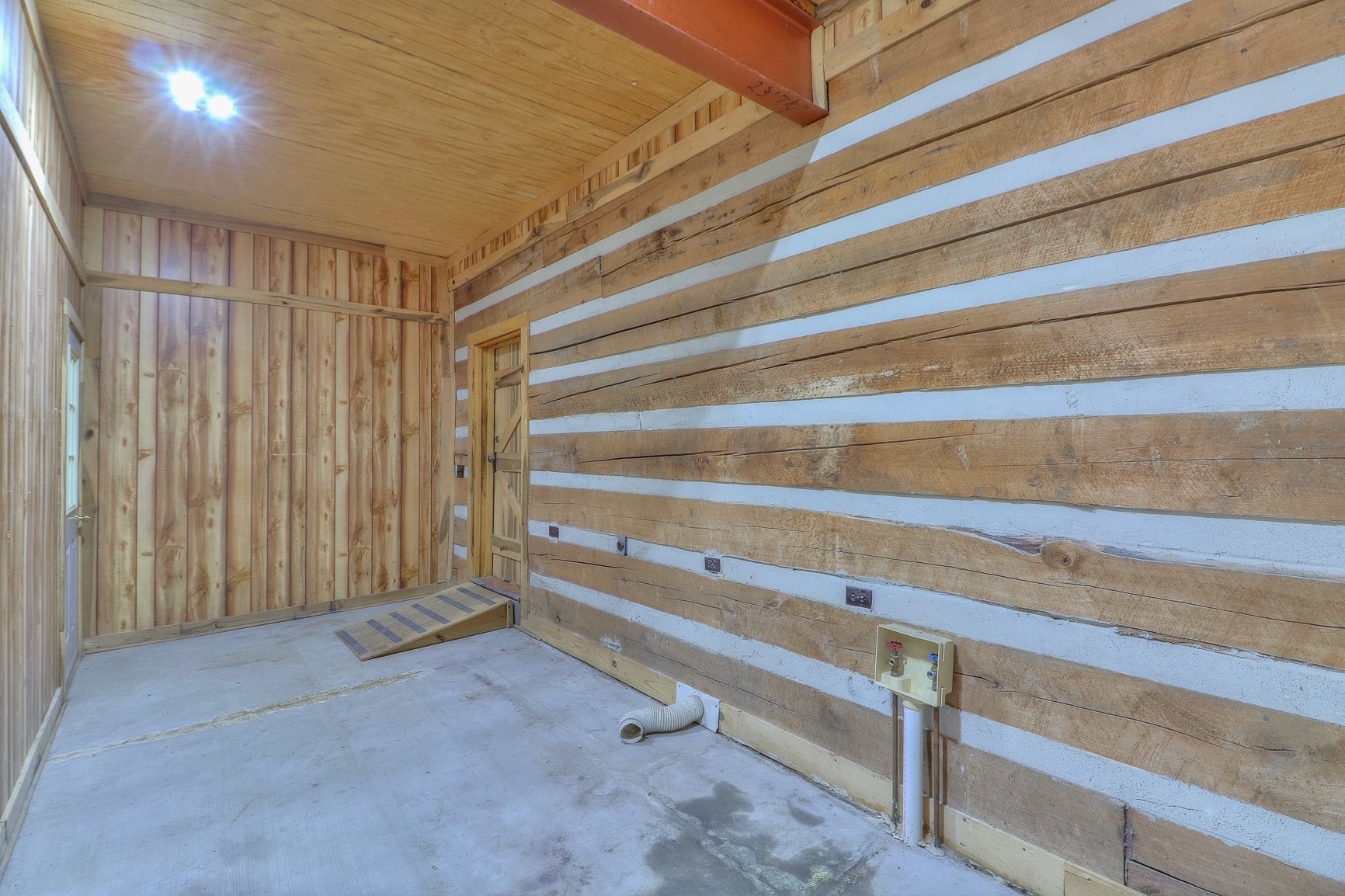 Utility room with garage on the left and kitchen on the right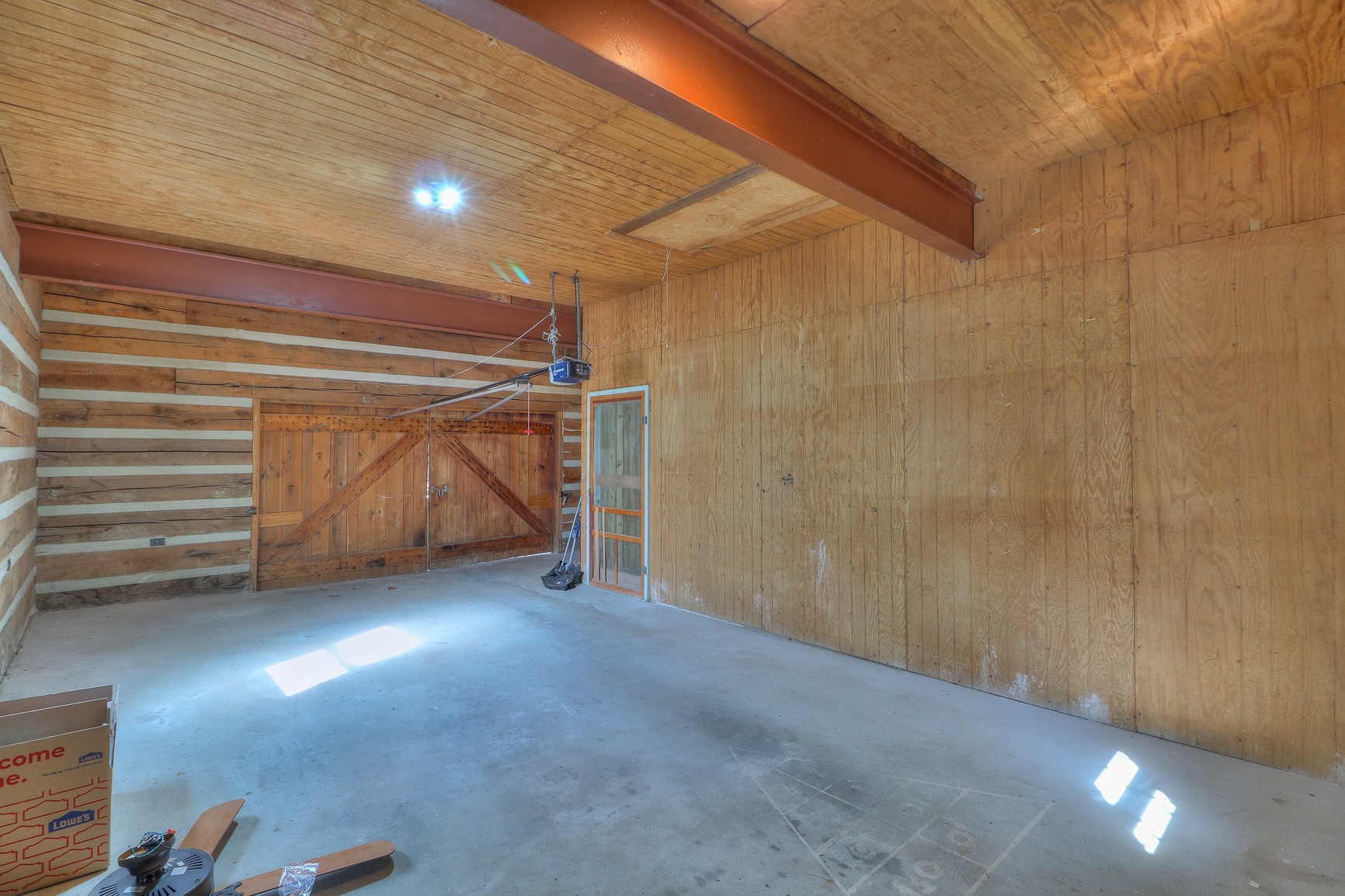 Garage space is big enough for 2 cars but would have to adjust the door opening.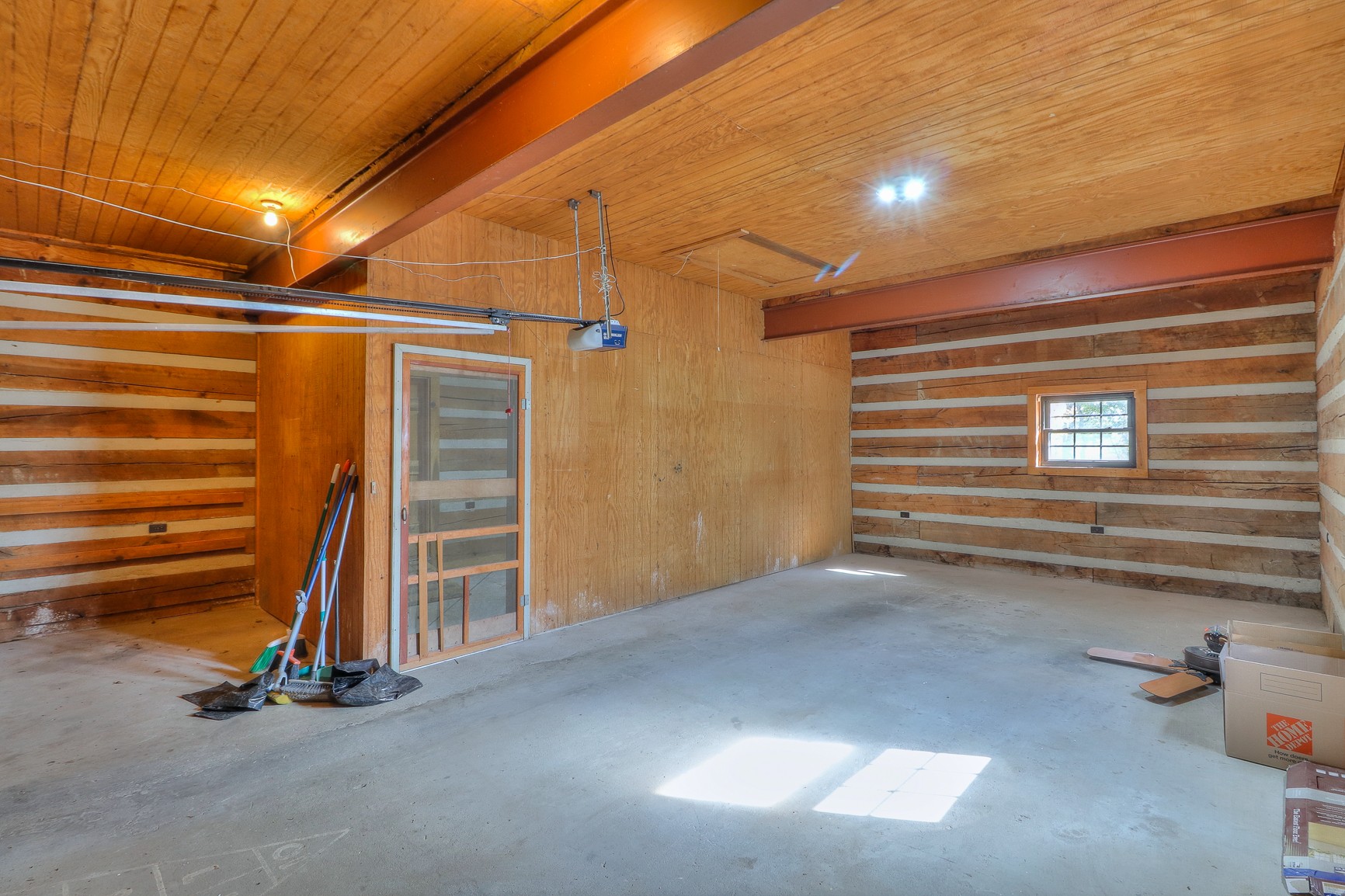 Room for 2 cars to be parked end to end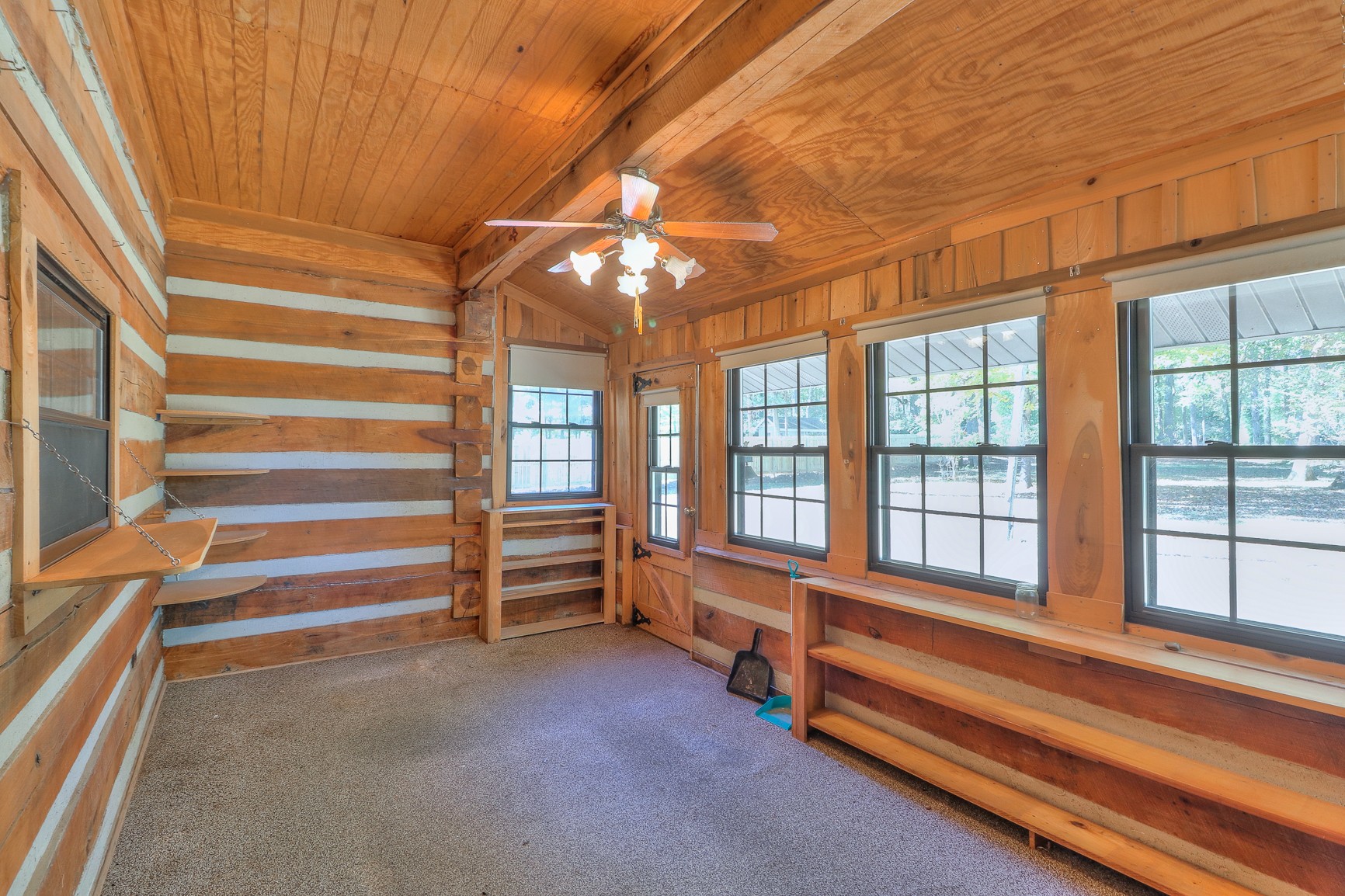 Sunroom off of the Living Room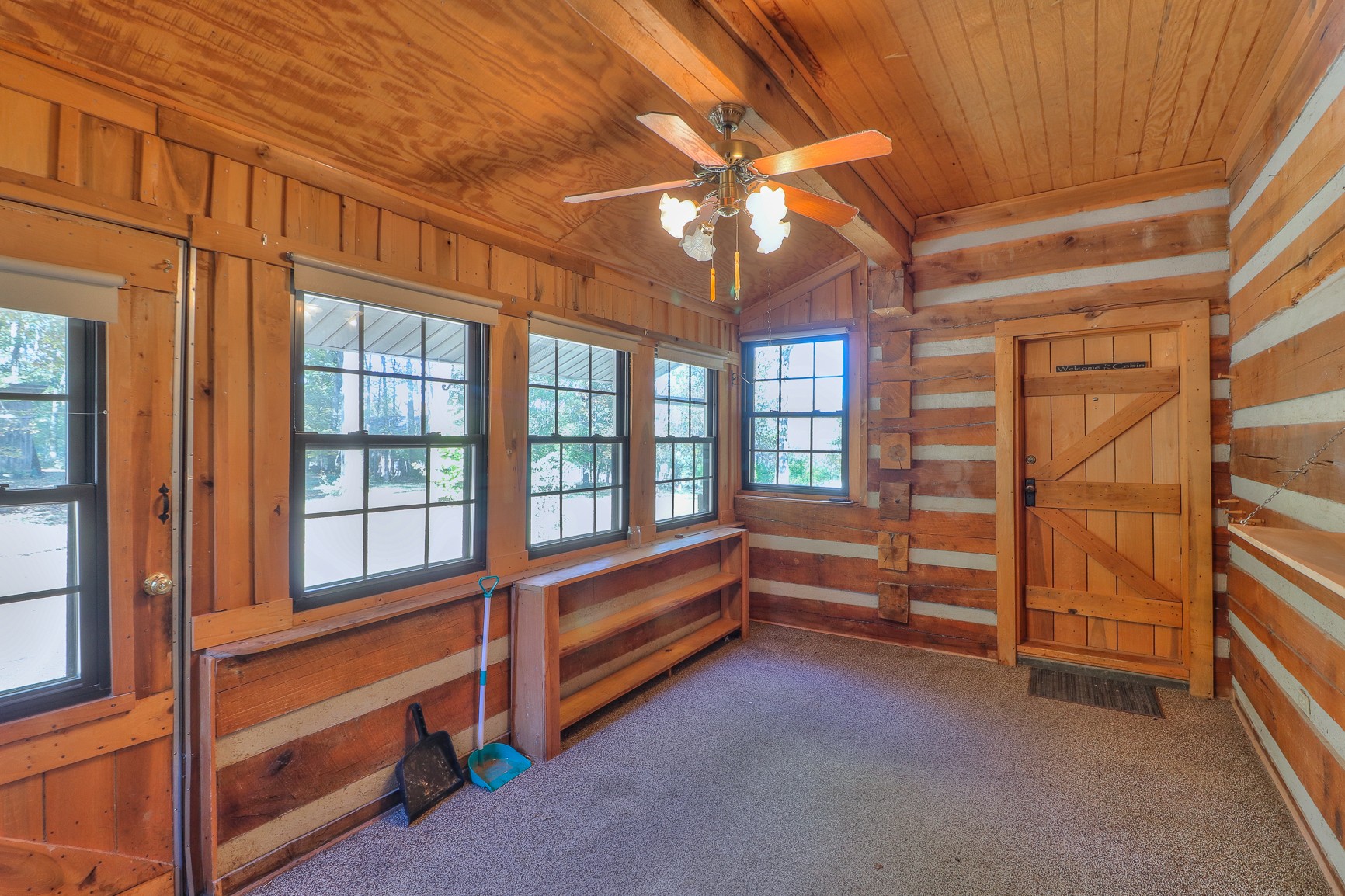 Sunroom looking towards the door into the Living Room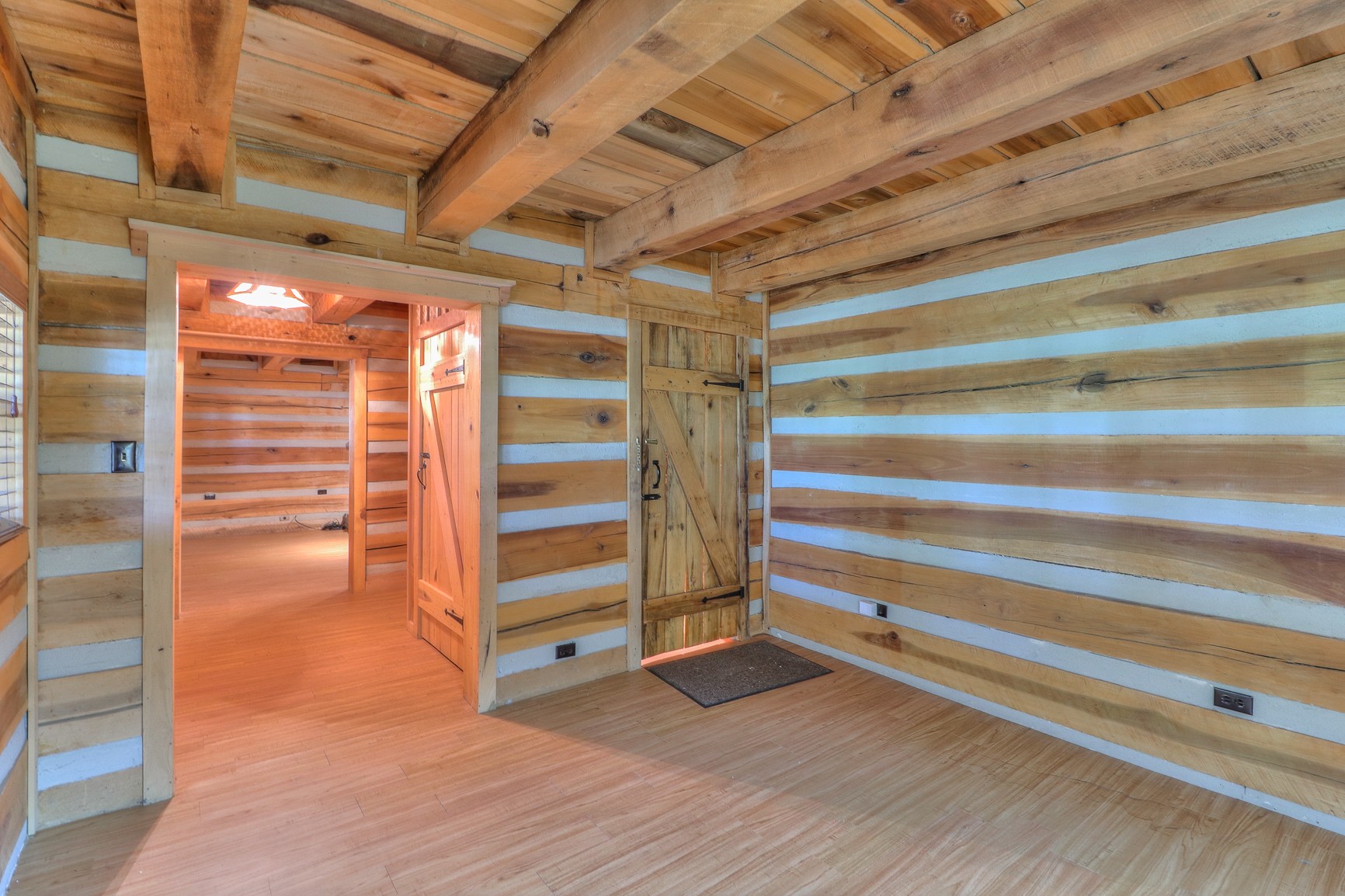 Room off of the entry would make a great office. The door leads to the basement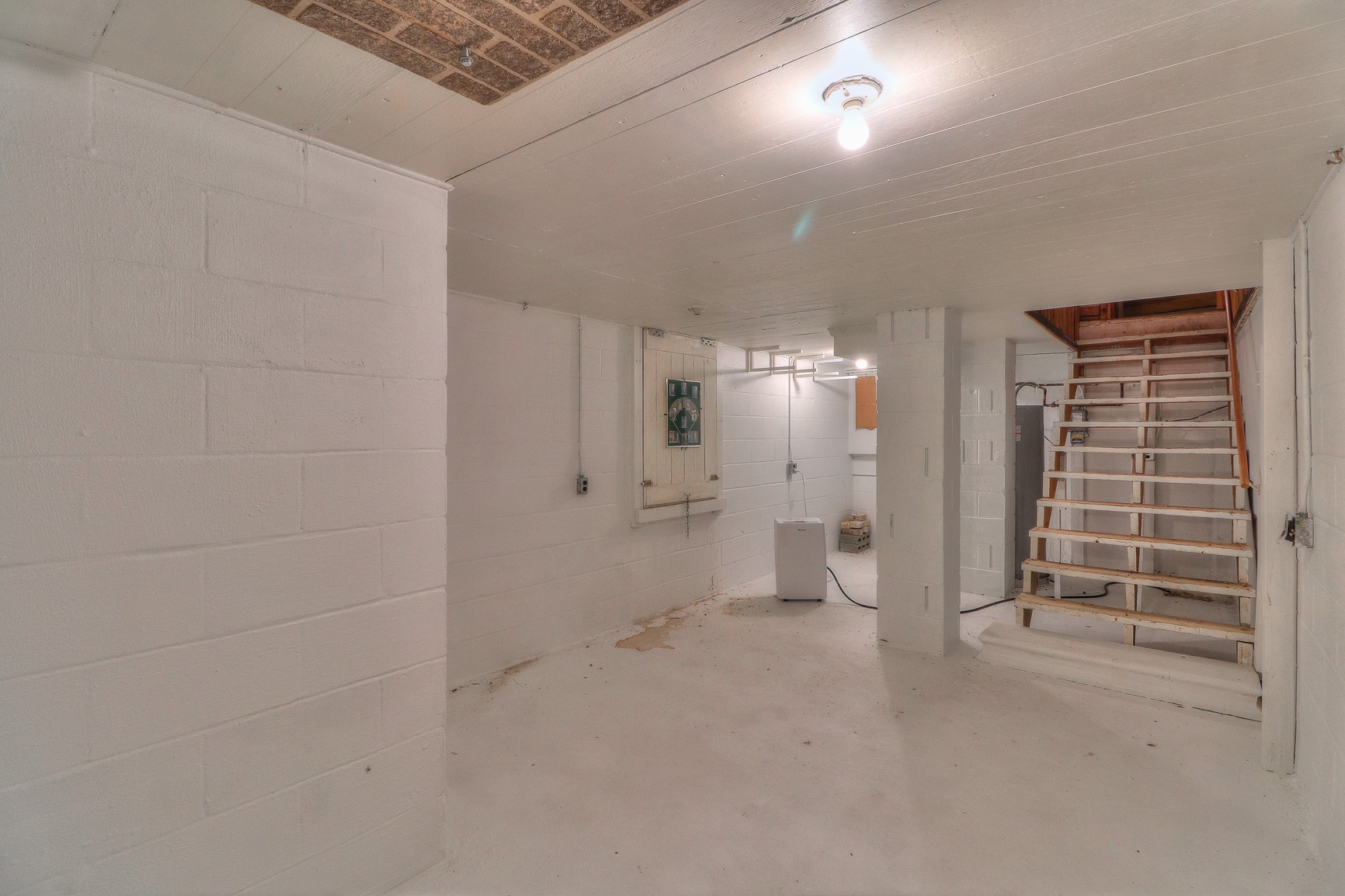 Unfinished basement area is a great spot for riding out a storm or playing games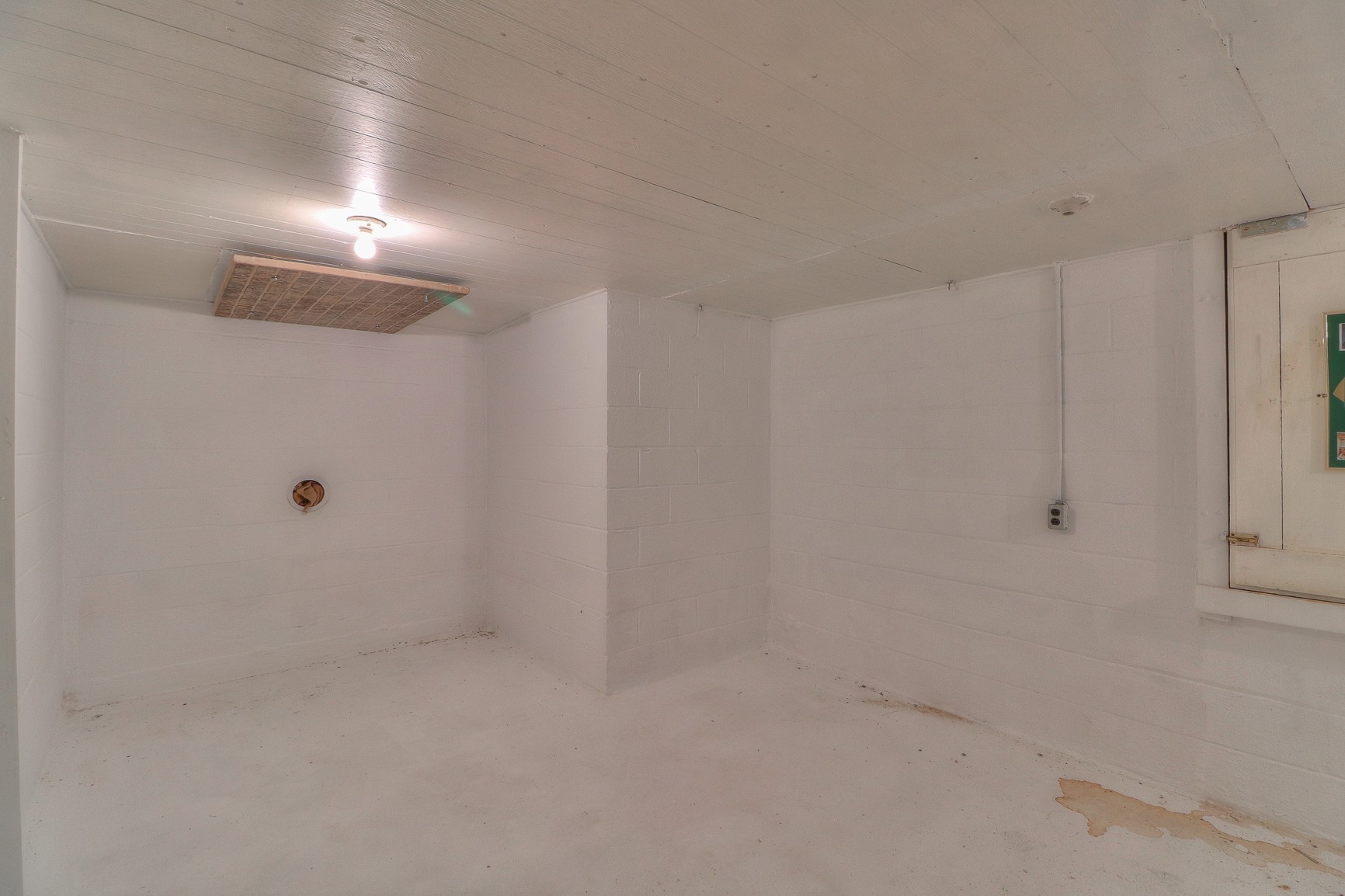 Full bathroom on the main level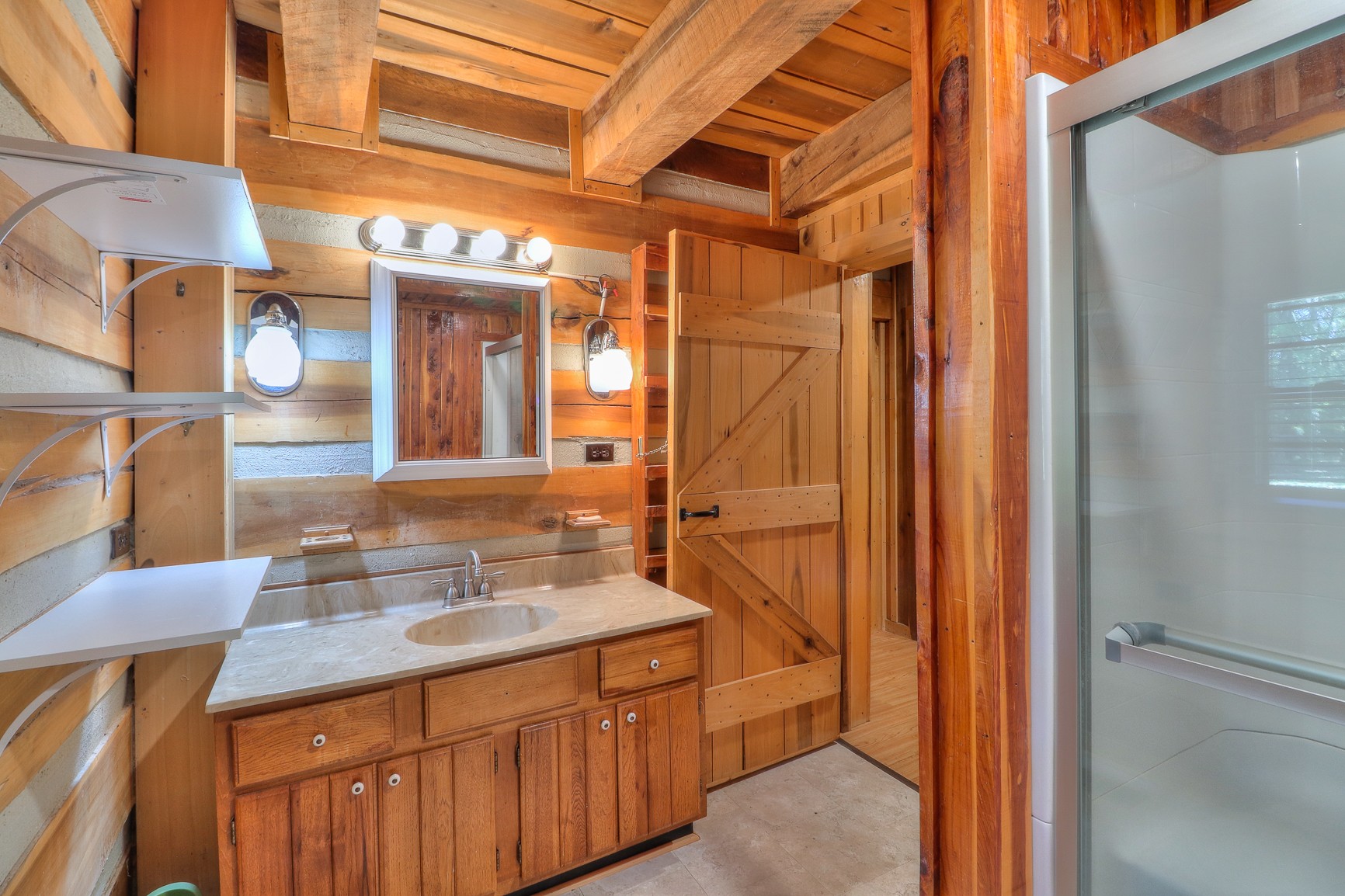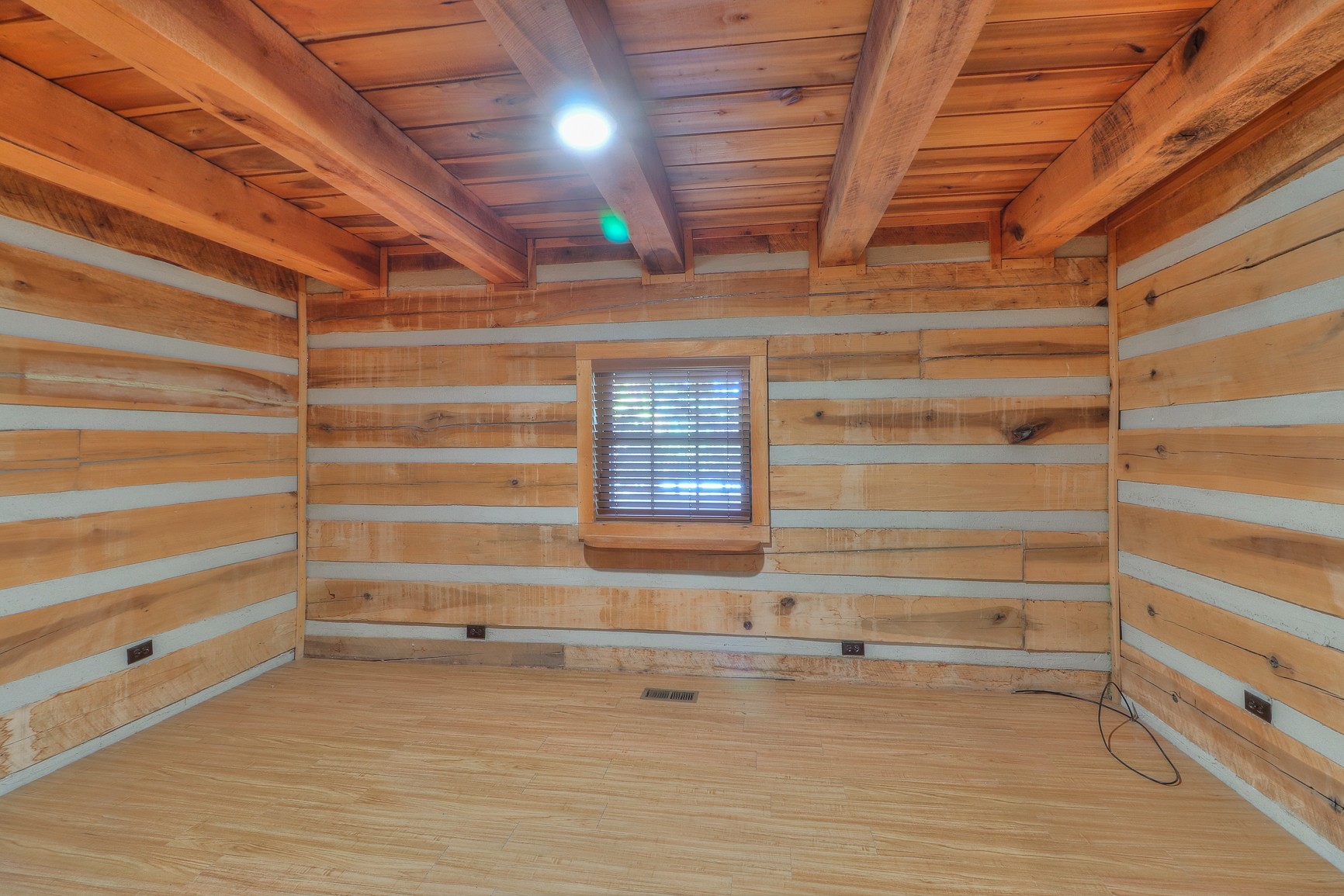 Bedroom on the main level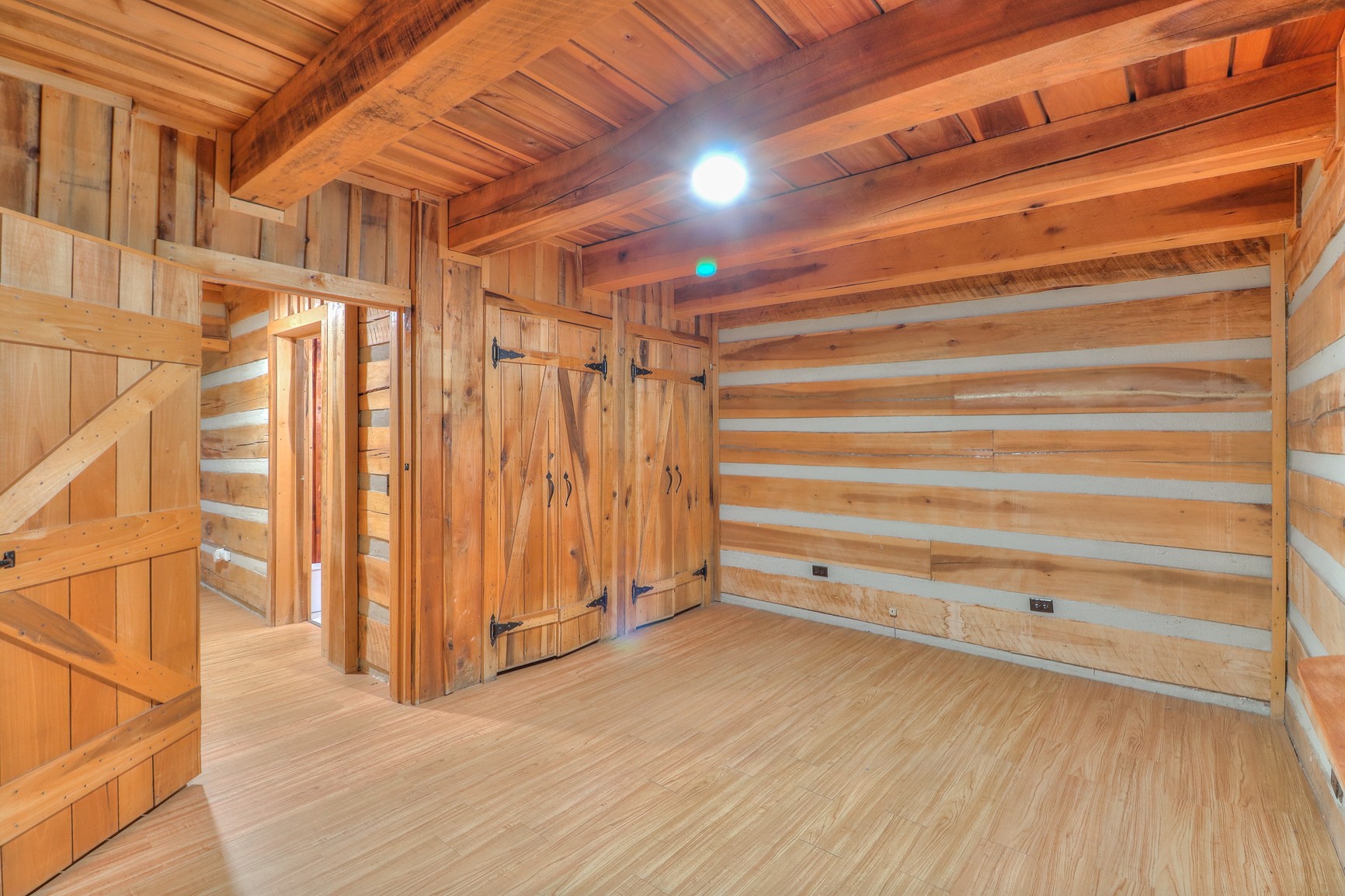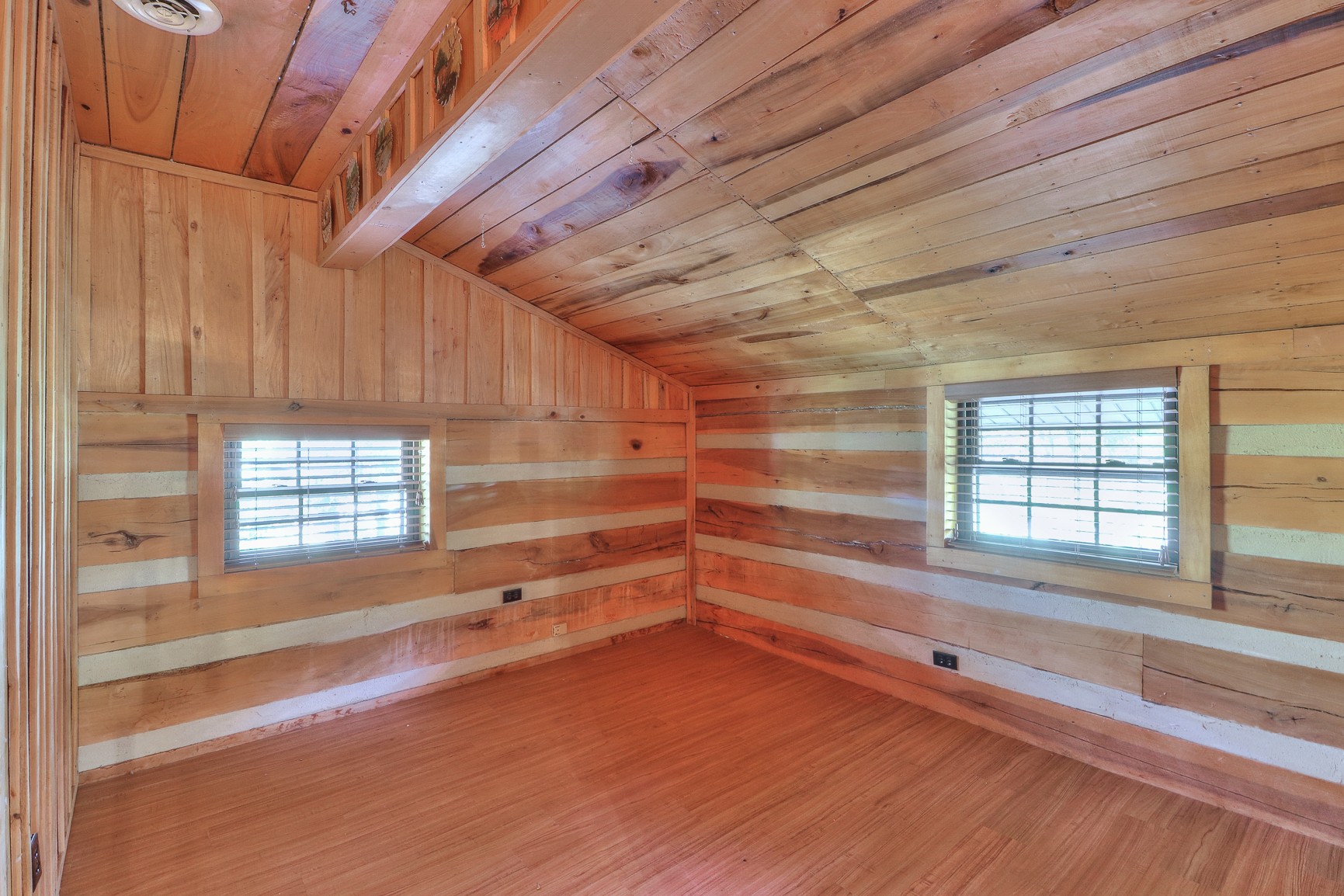 Open area at the top of the stairs. Could be an office or reading nook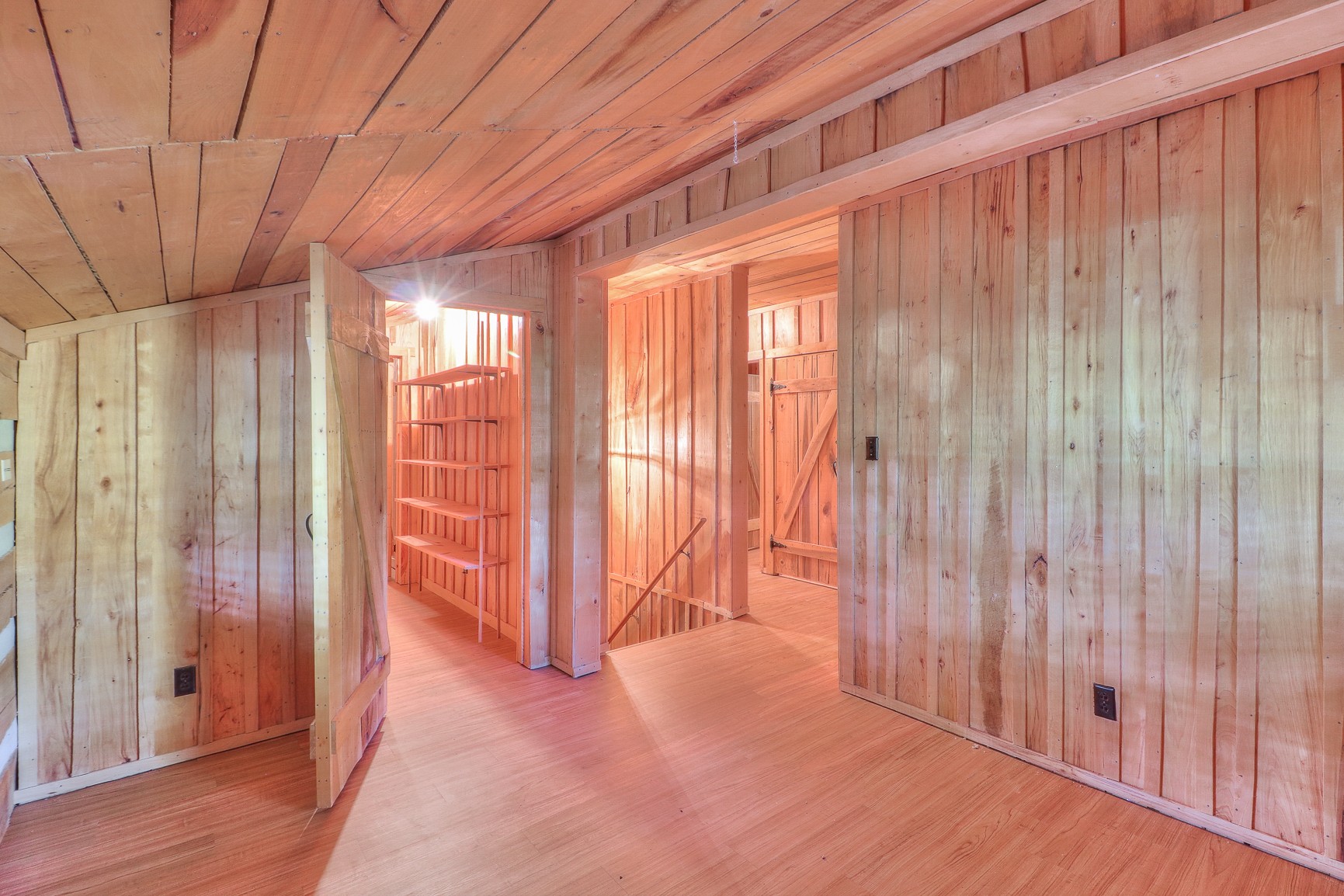 Looking towards the walk thru closet, stairs and the upstairs bathroom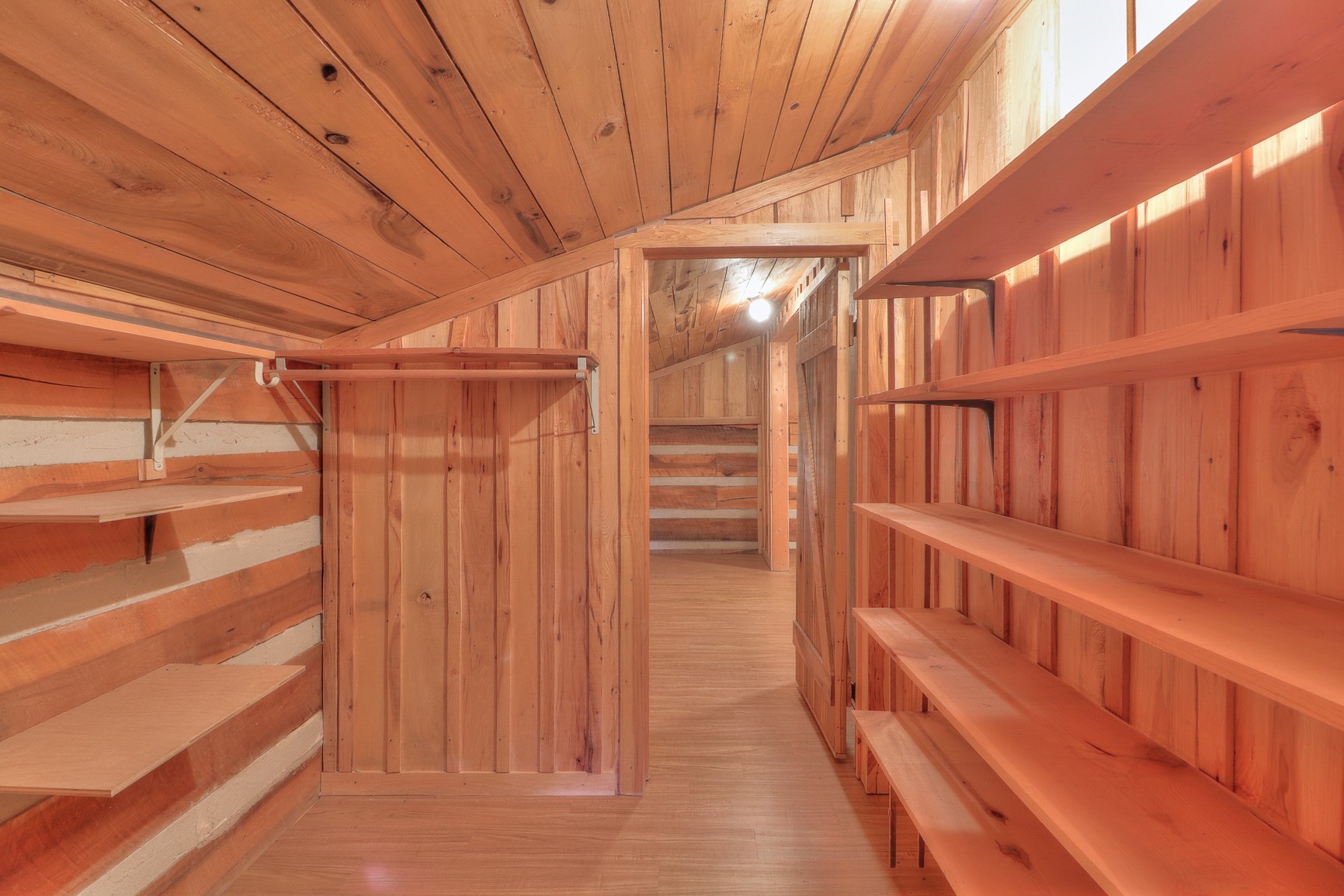 8x7 walk thru closet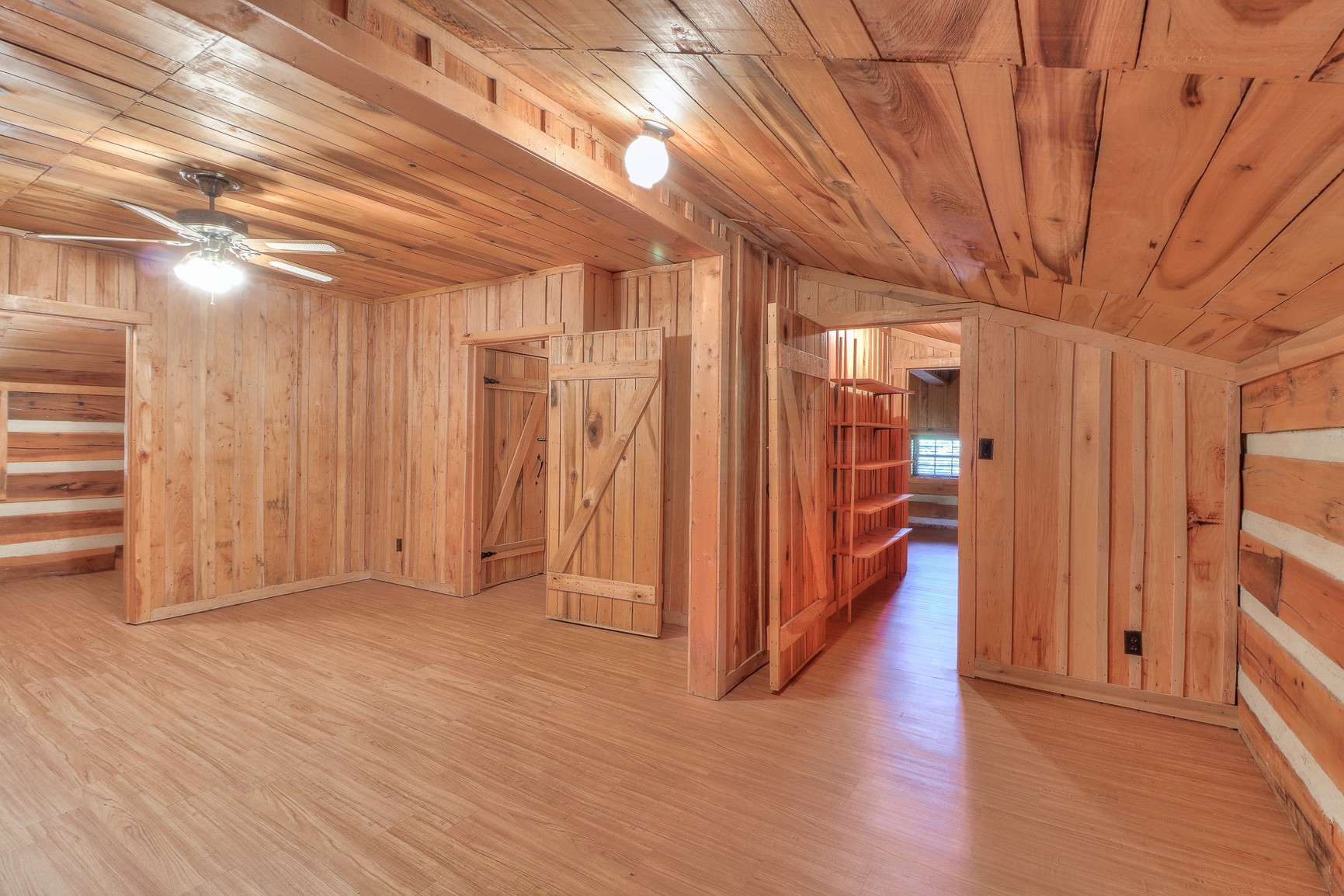 Upstairs Owners Suite offers a lot of flexibility with the open areas on each side.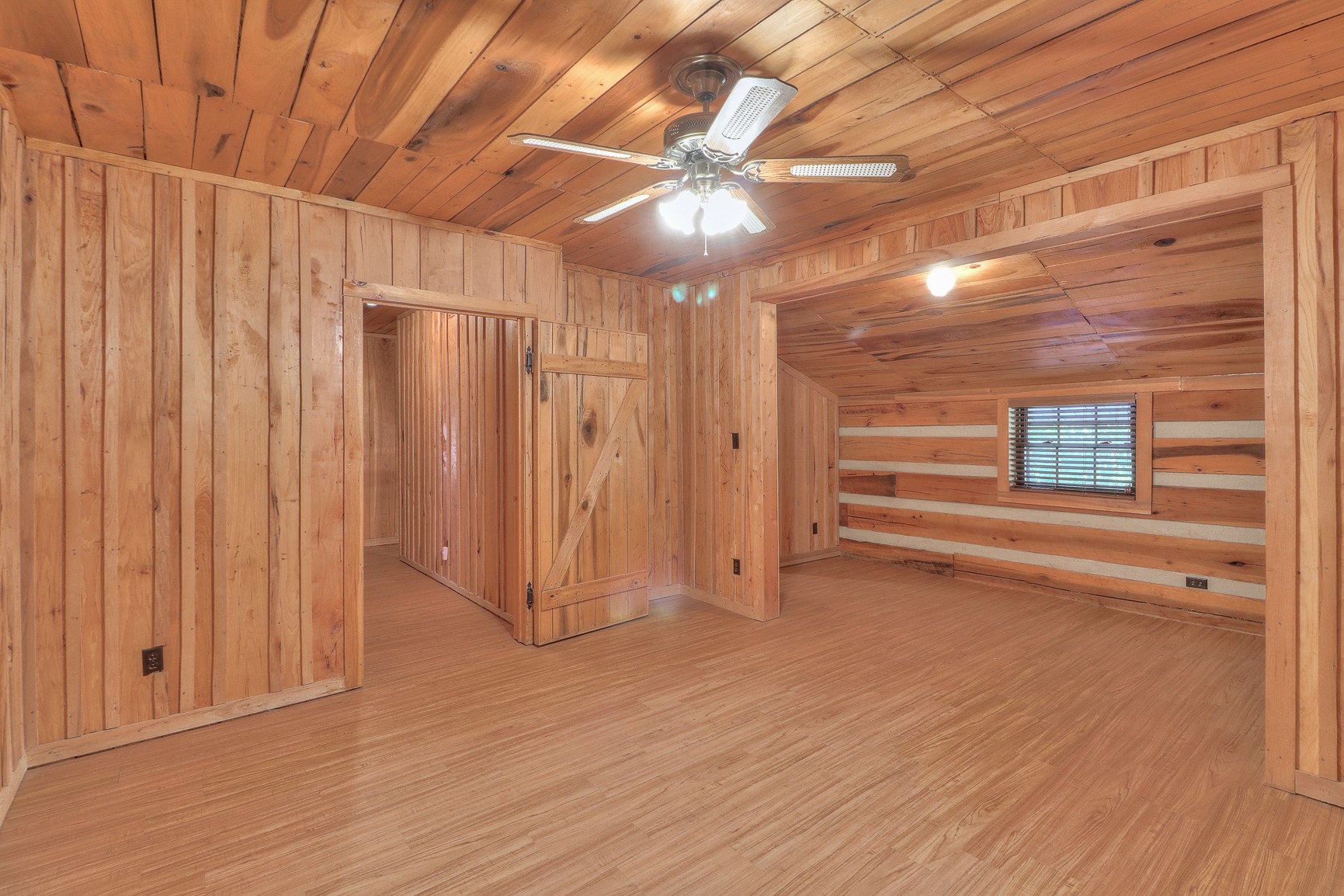 Largest room of the owners suite looking towards the area at the front of the house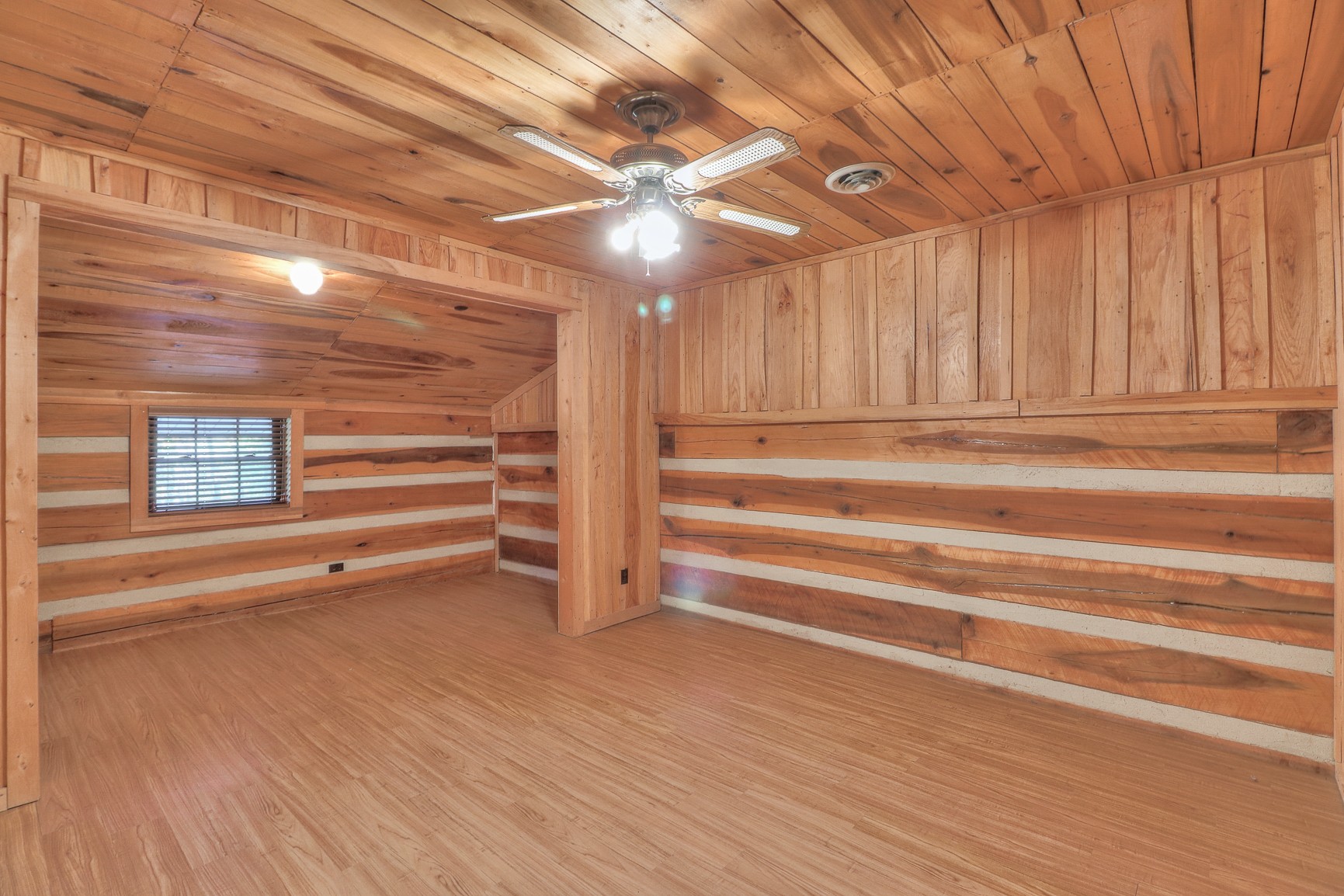 Another view of the largest room of the owners suite and the area on the front. I picture the front area being used as a reading or TV nook.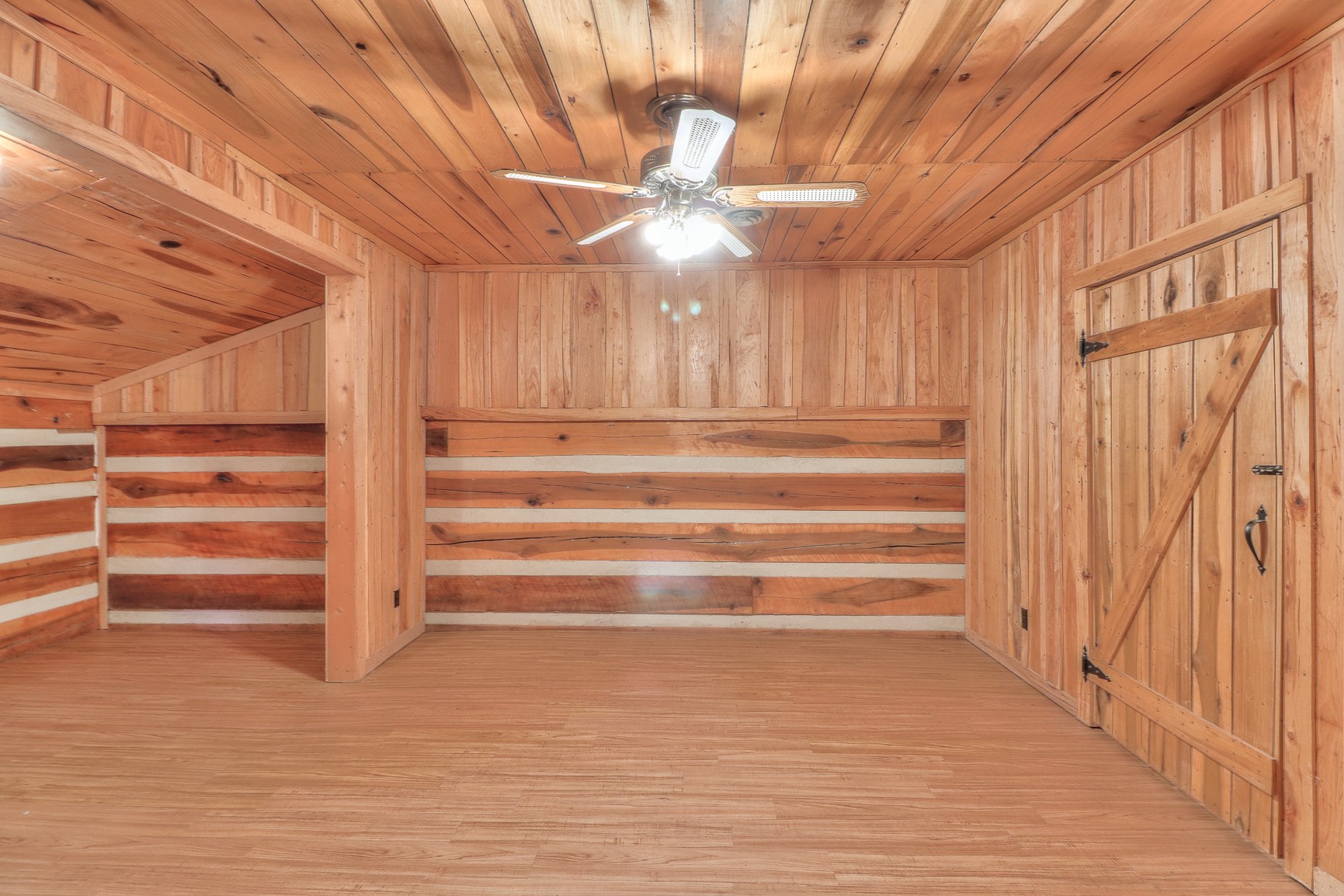 Straight view of the owners suite showing the open area on the front and the closed area on the back of the house
Area off the large room on the back of the house. I picture this being used as a closet.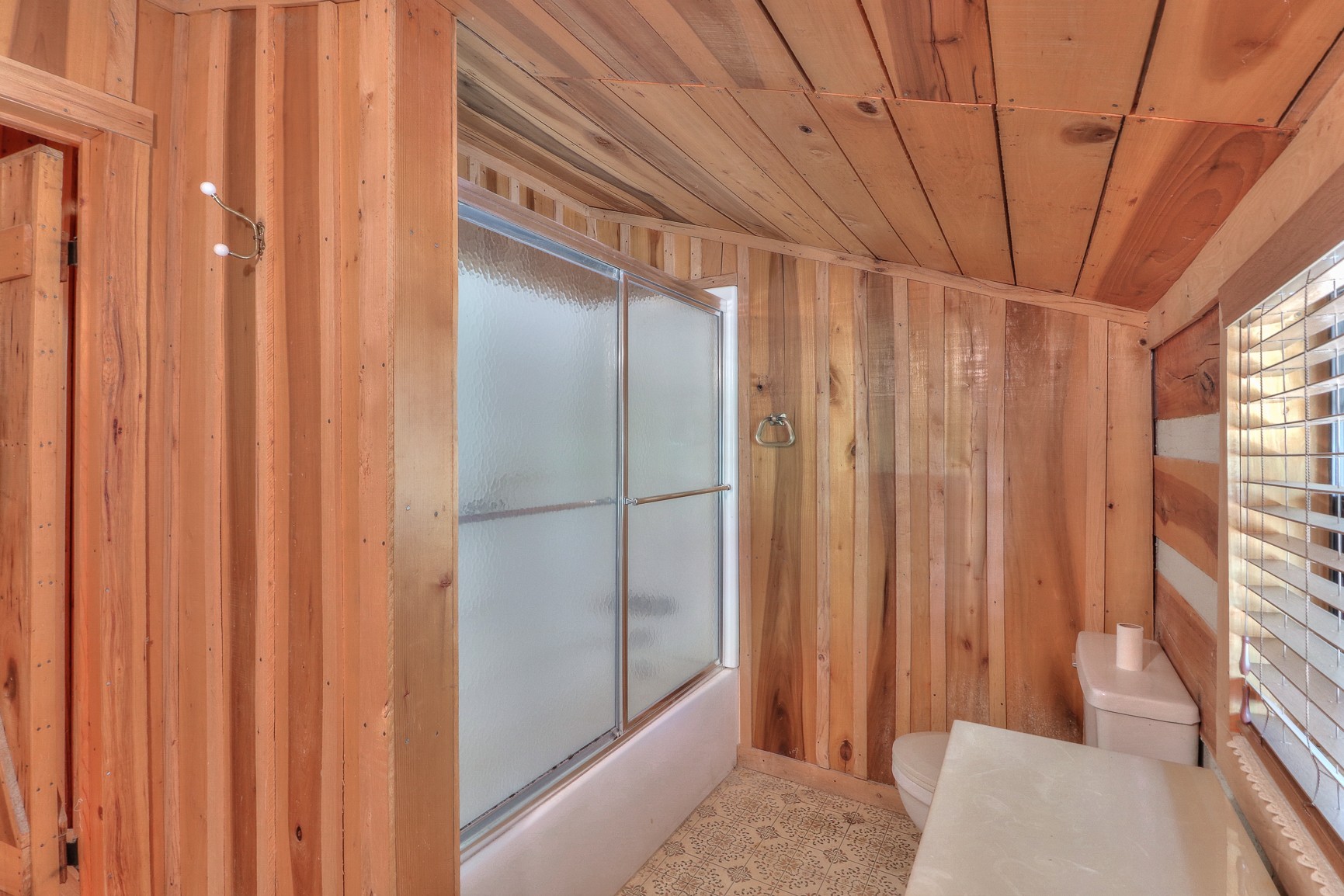 Upstairs full bathroom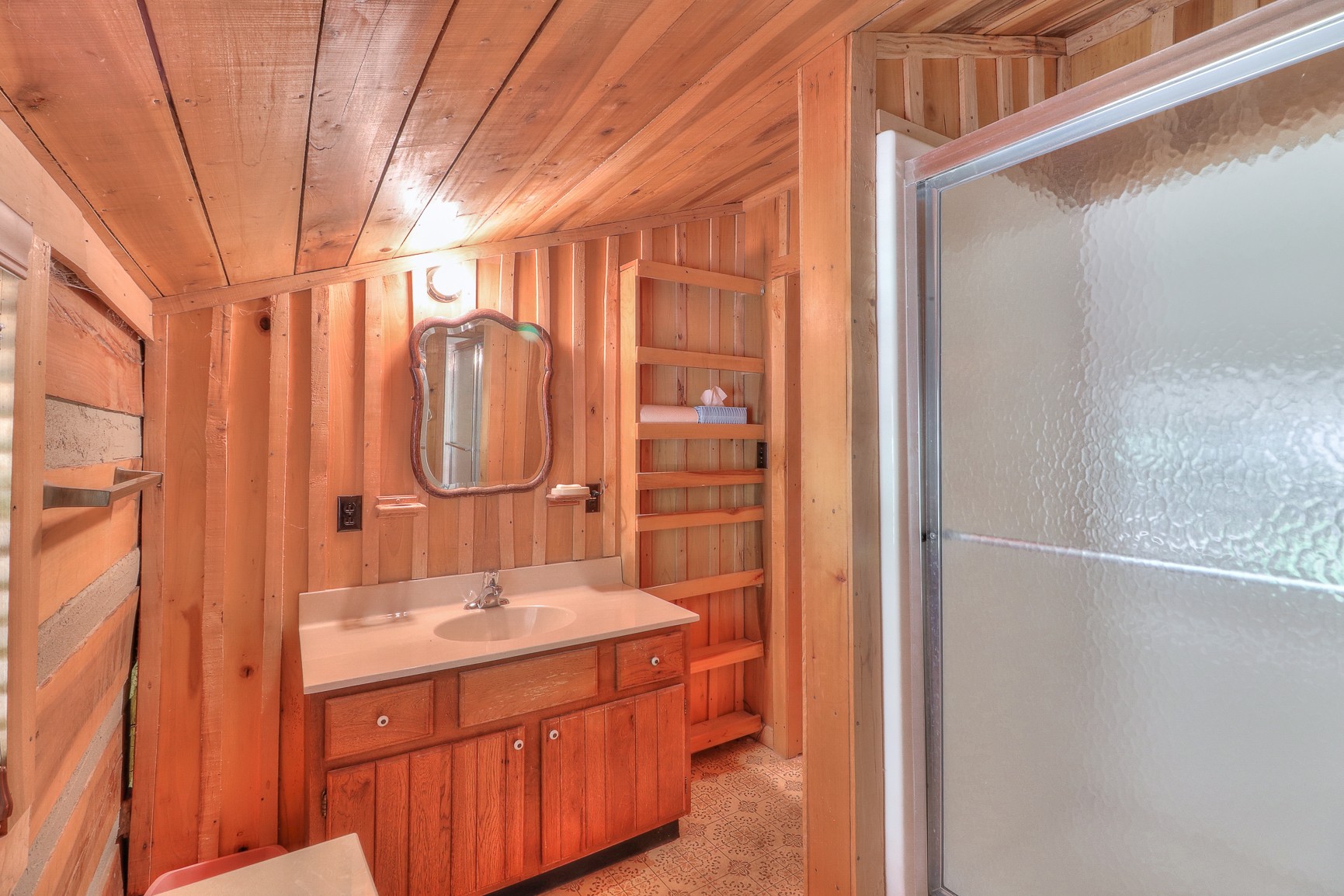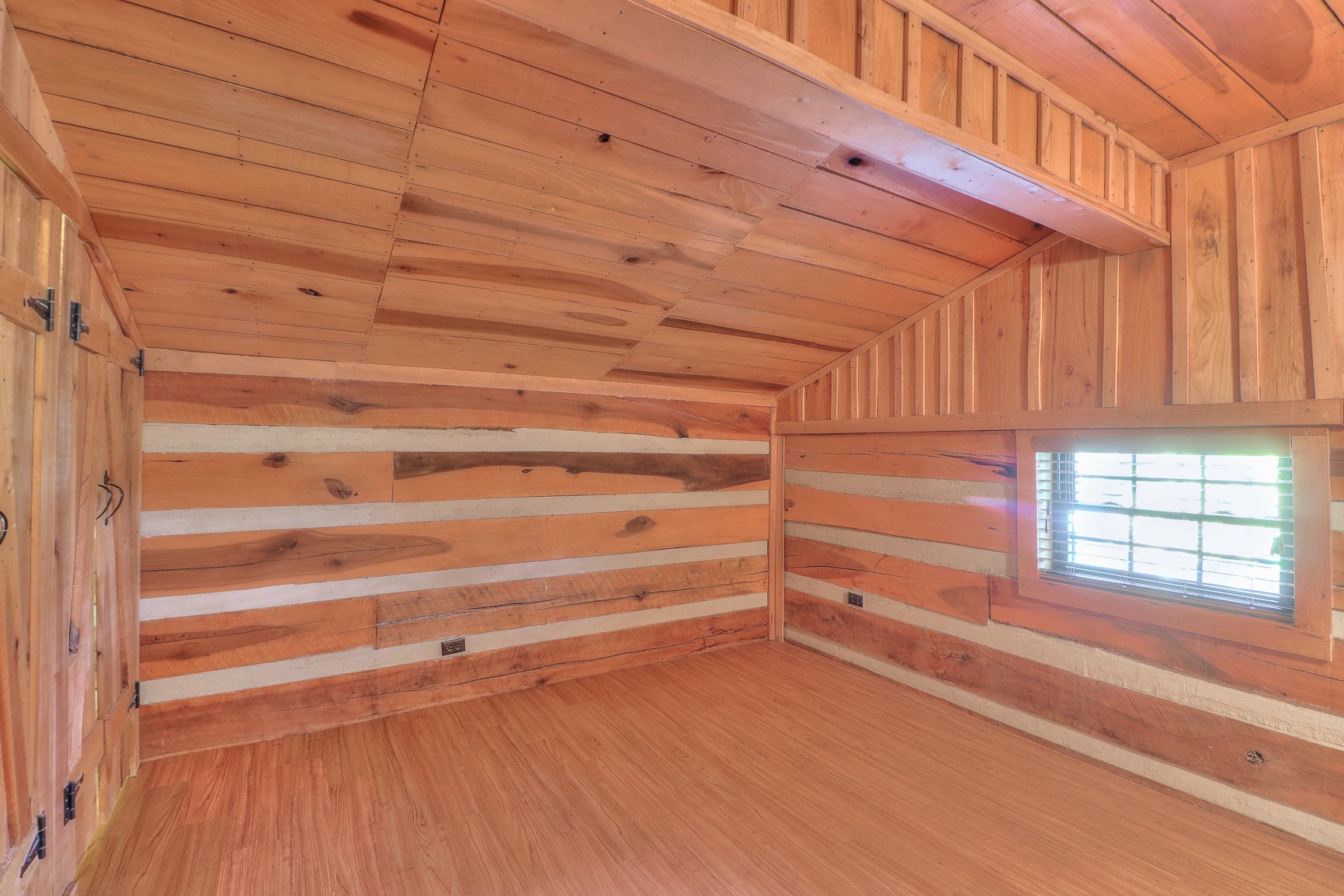 This room could be used as a bedroom or nursery (2 bedroom septic system)
Another view of the 2nd "bedroom" upstairs showing the extra wide closet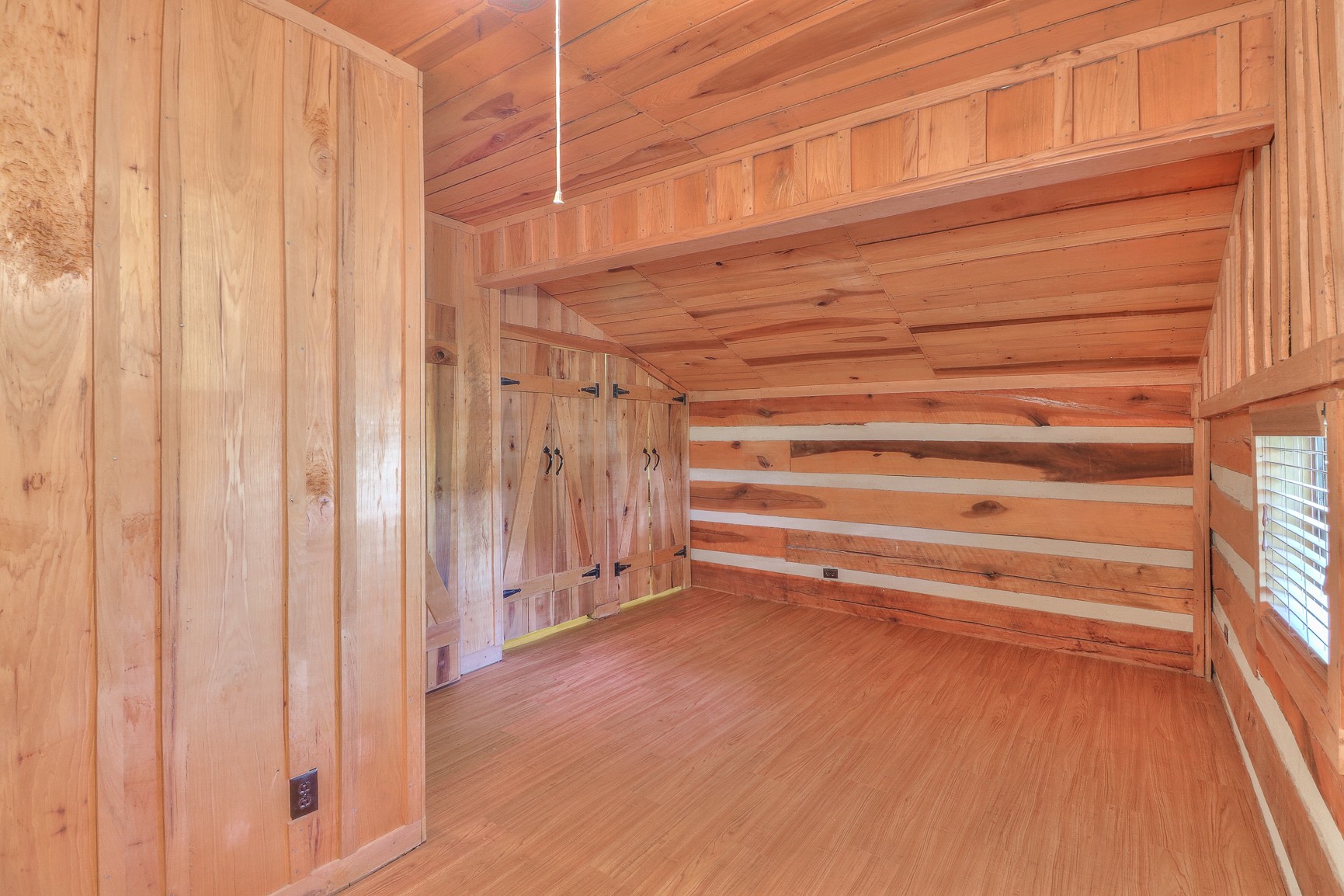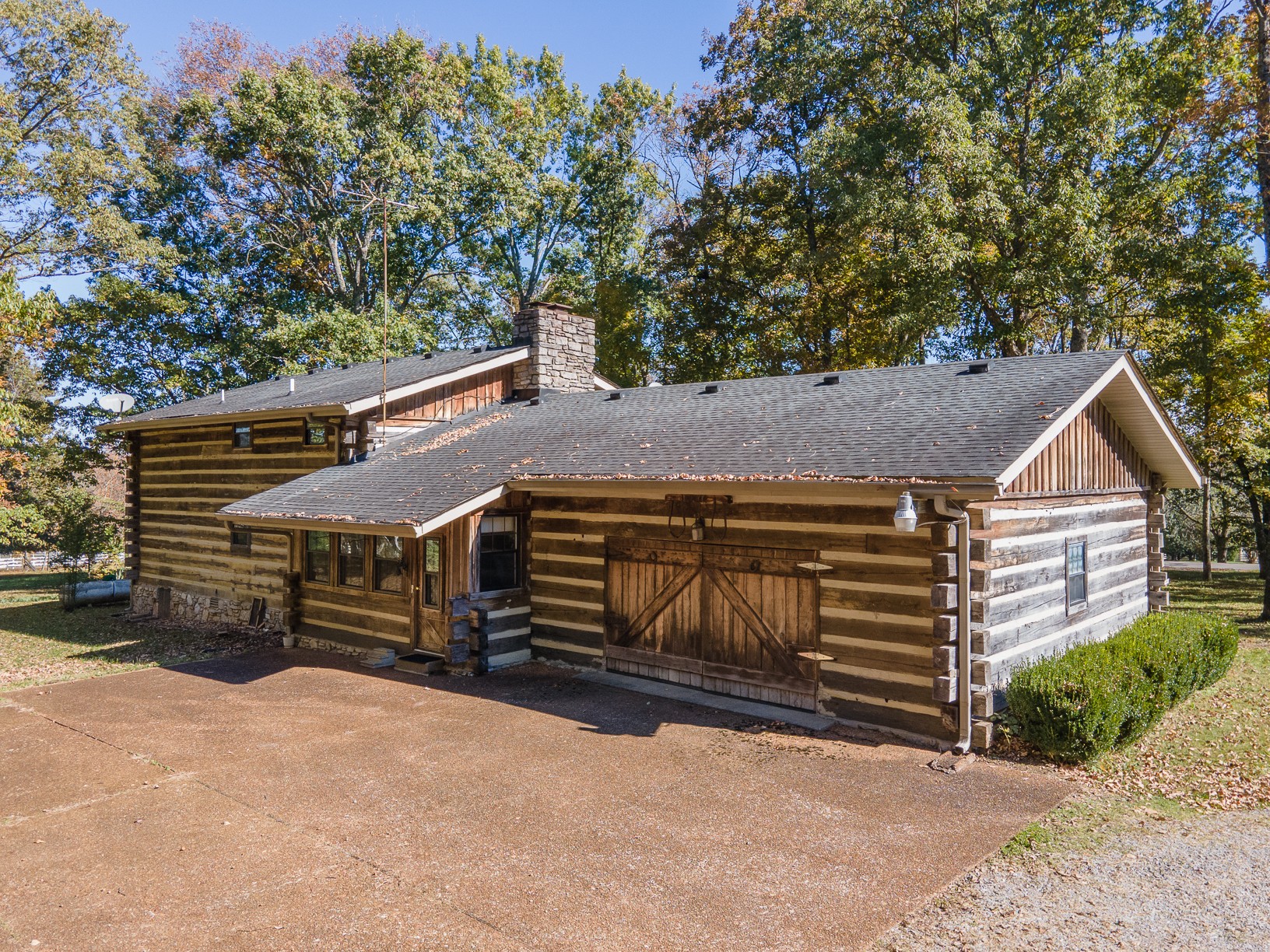 Rear View.